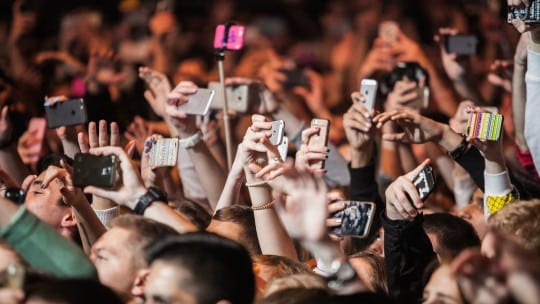 Many brands grapple with the issue of valuing an influencer's true reach, using the number of followers as a main gauge. But when it comes to social media, not everything that glitters is gold.
The New York Times recently published an exposé on the practice of buying followers, a sizable number of which are bots that either steal a real person's identity or use a random string of letters and numbers as a username. The piece specifically targeted Devumi, a company that peddles Twitter followers and retweets to "anyone who wants to appear more popular or exert influence online."
The Times estimates that up to 48 million of Twitter's users—nearly 15%—fall into the category of fake accounts. And on Facebook, as many as 60 million automated accounts may be lurking among the population of the world's largest platform.
So, how can a brand separate influencer fact from fiction? We reached out to Danica Kombol, CEO of Everywhere Agency, an influencer marketing firm that works with Fortune 500 companies, for some tips on spotting influencers with fake followings.
Consider all Aspects of an Influencer's Ecosystem
Services such as TwitterAudit.com can be a helpful tool during the vetting process. According to the site, only 43% of Lady Gaga's 76.5 million followers are real, as are 67% of President Trump's 47 million followers. That doesn't necessarily mean those followers were paid for. Even the celebrity or influencer might be unaware that many of their followers are bots, unless they actively block fake accounts.
But fake followers can slip through these vetting tools, too, so Kombol sticks to human research.
"While we rely on lots of technology, at the end of the day, human beings do all of our vetting," she says. "We look at all aspects of an influencer's ecosystem."
Brands and agencies searching for influencers should ask the following questions:
Where are they located? Do they have an actual address or PO Box?
Are there multiple photos of this influencer on their site, or do they use the same photo over and over again?
Does their bio reveal personal details to verify that they exist?
Look at the type of people the influencer follows and who follows them—is everyone a gorgeous Ukrainian model or is there a nice mix of everyday people?
Do they have real comments on their site or are the comments spammy and asking for likes?
Also, look at their entire digital presence. If they're only on one platform, that's a red flag.
Don't Focus Only on Quantity
Follower count is an important measure of influence. But beyond sheer numbers, the key to proving out an influencer's worth lies in real engagement and interaction.
"It's hard to prove definitively that an influencer has fake followers, but when you see someone with thousands of followers on Instagram and no comments on a post—well, it does make one wonder," Kombol says. "We simply don't work with these types of supposed influencers.
Fake Followers Aren't a New Issue
While the New York Times exposé shed light on the magnitude of the problem, the practice of buying followers has been around nearly as long as social media itself. And it's still unclear whether platforms like Twitter and Facebook are responsible for weeding out the fake accounts.
"The issue of fake followers has been around forever, no surprise there," Kombol says. "I am hoping this will trigger an 'a-ha moment' for brands and agencies of the importance of the human connection. Influencer marketing is a relationship. Tech platforms that promise to pair you with the right kind of influencers can't do the due diligence to uncover the kind of fraud that is inherent in the digital space."
Connect with Danica: @danicakombol
Connect with Samantha: @samantha_c_wood