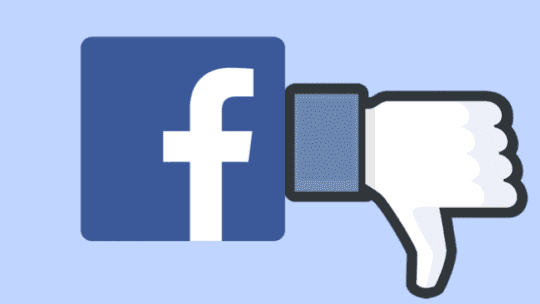 It's the generation that grew up with Facebook. But now, a survey of over a thousand Americans shows that the social platform that took over the internet at the turn of the millennium is losing its majority audience, predominately because of privacy concerns.
A whopping 77 percent of millennials say they're concerned by Facebook's use of personal data. A Pew study found that 44 percent of younger users (ages 18 to 29) say they have deleted the Facebook app from their phone since the Cambridge Analytica scandal.
Per a survey by Clever Real Estate, only 58 percent of millennials have bought a product through Facebook ads compared to 76 percent of adults aged 35 and up. Instagram and YouTube are closing the gap quickly with 55 percent and 51 percent of millennials buying from these platforms respectively.
Millennials are most likely to engage with online video ads, social media ads with pictures, and social media ads with videos, indicating YouTube and Instagram will remain popular with this and younger generations.
So, where are millennials spending their screen time, and how are they buying?
Focus More on Influencers, Less on Social Ads
Influencer marketing is a must-use millennial marketing strategy in 2019. Thirty-one percent of Millennials said they don't engage with any online ads.
According to the Clever survey, only 37 percent of Americans have bought a product or service because of an ad on social media in 2019. Compare that with 2017: A previous study from Curalate found that 76 percent of U.S. consumers purchased a product they saw in a brand's social media post.
Make Sure Your Website Looks Legit
Almost all millennials surveyed—92 percent—said website appearance was important when deciding whether or not to submit their personal information.
There's also a downward trend in younger audiences' willingness to submit their personal information to brands they're unfamiliar with. Thirty-two percent of millennials—and only 15 percent of 18-to-24-year-olds—said they'd be willing to submit their name, email, and phone number for an informative, downloadable guide.
Be Human
Be authentic. There's a reason you keep hearing this advice. Having a personable, human, authentic voice is not a suggestion— it's a requirement if you're trying to get the attention of millennials who are tired of the saturated content sphere.
When seeking to engage with millennials, a mix of "funny and informative" seems to be the best approach—funny ads are the most likely to resonate with millennials (43 percent), followed by informative ads (29 person)
What Does This Mean for Facebook?
First, it means they need to figure out who their target audience is these days.
"With everybody and their grandma on Facebook, I think millennials are looking for new platforms where their generation can live online. Facebook used to be only for college students in its infancy, but obviously the platform has grown way beyond that," said Tommy O'Shaughnessy, research analyst at Clever Real Estate. "I also think YouTube and Instagram allow for users to create their own niche and online communities. Instead of a "wall" of text from your racist uncle and that guy who never left your home town, Instagram allows you to pick who you follow, and YouTube curates content based on your interests. In other words, these are experiences catered to the 'me' generation."
Responding strongly to the privacy outcry is also key, O'Shaughnessy said.
"Zuckerberg says he's going to prioritize privacy going forward. To be honest, I have no idea how this will translate to a new business model, but Zuckerberg details this move in the privacy manifesto he wrote back in March. In my mind, Facebook knows it needs to change, and it's scrambling to adapt the platform to keep its users."