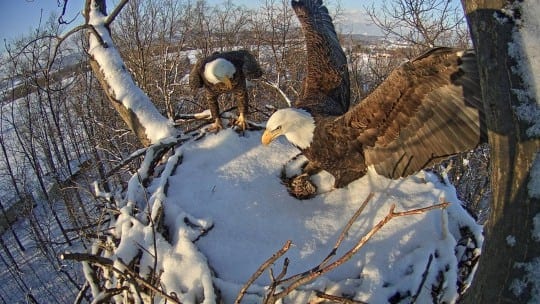 Just as communicators are coming to grips with the possibilities of live video on social platforms, Facebook throws us a new twist: It will now allow "nonstop, long-form" live video, TechCrunch reports. Up until now, there has been a 90-minute time limit on Facebook Live streams, which are then made available to download after the stream. The Continuous Live Video option allows for 24/7 broadcasting, although there is no way to rewind the stream or download it.
Of course, the idea of a constant live video feed is nothing new; sites like EarthCam offer peeks at what's going on right now in various places around the world. But as it continues its quest to be the ultimate content gatekeeper, Facebook has once again taken away a reason to leave the platform and browse a different site.
What to expect from brands, and how can your brand consider using Continuous?
It's worth considering one of the most popular ways 24/7 webcams have been used: animals. The National Zoo, for instance, has cameras trained on its lion, elephant and panda areas. Puppies and eagle hatchlings have also been live stream stars. Not only can you tune in and usually see something happening, but also there is change over time as the animals grow up, giving people a reason to keep tuning in.
The live video sensation of a few years ago was the Pitch Drop Experiment: The opposite of a puppy cam in many ways, there was absolutely nothing happening for most of the broadcast, but it offered people the chance to witness a once-in-a-lifetime event if they were watching at the right moment.
A few years before that, Conan O'Brien's team set up a live stream of the offices as they prepared to launch his TBS show. Audiences were transfixed as they watched normal office comings and goings interspersed with bizarre, off-the-cuff comedy moments staged for the viewers' pleasure.
It remains to be seen if brands will be successful at getting people to regularly check out their broadcasts, but if they correctly apply lessons from the above examples, we may see the birth of some new social media superstars as they figure out how to make waves in this new niche of digital PR.
Mark your calendar for August 9, when our Visual Storytelling Boot Camp at the Grand Hyatt in San Francisco will explore ways to use social video effectively.
Follow Ian: @ianwright0101