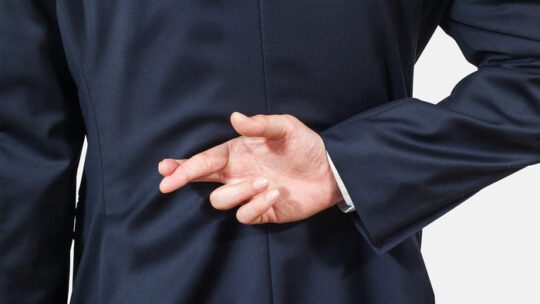 This month's reader question asks whether it's ethical to pitch positive stories as a way to deflect attention when you suspect a crisis is about to hit your organization.
The respondent is Melissa Agnes, founder and CEO of Crisis Ready Institute. Her response was edited for space and clarity.
Please send your questions to: [email protected] or [email protected]
Question: If you suspect a crisis is likely, is it ethical to push stories in advance of the crisis so they can deflect coverage from the anticipated crisis? Part of a PR pro's job is pitching positive stories to media. So, does it matter if they are timed to overshadow a looming crisis?
Melissa Agnes: When managing a crisis, an organization's responsibilities include holding itself accountable to whatever aspects of the crisis it may be responsible for; acting to protect people, the environment, operations, reputation and the bottom line; and communicating effectively with relevant audience groups and stakeholders.
If your approach to crisis communication is to deflect and detract from any of these, then yes, this is unethical—and can quickly blow up in the organization's face.
In addition, it could result in increased and prolonged negative material impact.
However, if [placing positive stories] does not detract from the responsibilities you have as a crisis communicator, then it is also important that this strategy not be approached as a blatant attempt at deflection, which, as I said, is unethical.
Instead, look at it as a complementary approach to earning, strengthening and maintaining trust. This can be done by sharing positive stories that align with, and reinforce, the brand's core values—core values that the crisis does not in any way contradict—and support crisis communication that will also need to ensue throughout management of the crisis.
More Than Pushing Positive Stories
[To the second point,] yes, it matters. A PR pro's responsibility needs to be viewed as more than broadcasting positive messages. This lens does not properly serve an organization when there are issues or a crisis.
Instead, a PR pro's job should be viewed (and valued) as building, strengthening and maintaining the organization's positive brand image and, therefore, the trust and relationships it shares with stakeholders.
By shifting this lens, you can shift the question from, 'Should we put out a story that attempts to deflect from the impending crisis?' to 'What is the best way to communicate so that we maintain and strengthen the trust our stakeholders have in us, while we navigate this impending crisis?'