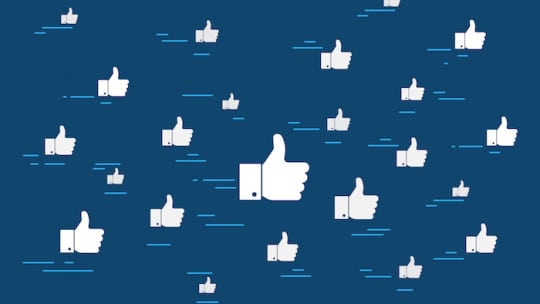 Have you ever wondered why some social media posts get tons of engagement, and some get so little?
As part of her article in the PR News Writer's Guidebook, Stephanie Wight, account executive at GYMR Public Relations, analyzed one specific post by the Alzheimer's Prevention Initiative. As of this writing, the post (which doesn't sport a fancy video or pictures of cute animals, mind you) has seen over 2,600 reactions, over 1,200 shares and 680 comments: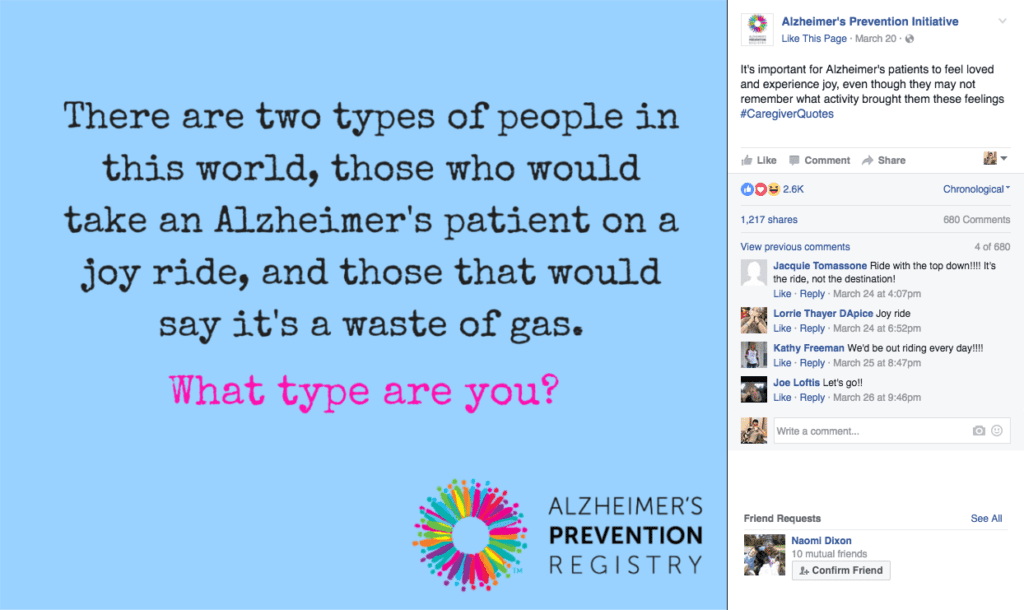 Here, according to Wight, is why:
1. Short upfront text: The best-performing posts use fewer than 50 characters, according to Buzzsumo's analysis of more than 1 billion Facebook posts from brand pages.
2. Asks a question: In the Buzzsumo analysis, posts that ask questions performed the best, which shows true in this example, since 600+ people shared their answer in the comments section.
3. Was posted on a Sunday: It seems that publishing when there are fewer posts being published, and vying for attention, boosts posts' engagement.
4. Shares a visually appealing graphic/image: Posts always perform better with an accompanying image.
5. Pulls at the heart strings/elicits emotion: This is something that performs well with the audience of Alzheimer's caregivers and family/friends.
6. Puts a positive spin on a negative situation: Another finding from this community, since Alzheimer's is a challenging situation, anything positive that can be taken from it produces a strong response.
7. Incorporates the brand: This doesn't necessarily drive engagement, but it is beneficial for the organization when the post is shared with others who are not familiar with the brand.