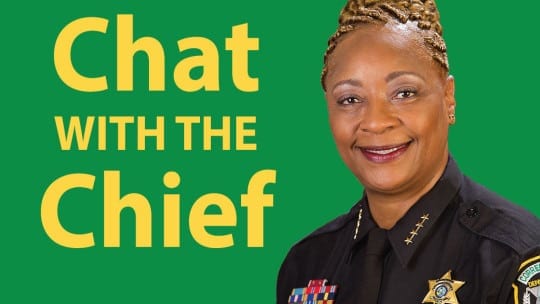 Research consistently shows that effective internal communications help increase employee job satisfaction, productivity, morale, commitment and trust. An engaged workforce inspires excellence and results in employees who are motivated and consistently produce good work. As we know, to achieve staff engagement, employees must be kept informed through regular and effective communications that are timely and relevant.
So how can organizations use PR to continually connect with employees?
One of the roles of PR is to help organizations develop and maintain mutually beneficial relationships with not only external but also internal stakeholders through a first-rate communications program. Such a program represents a combination of people, messages, practices and purpose.
Communication is one of the most influential activities in organizations. It's vital to achieving goals and goes hand in hand with problem solving and decision making.
Internal communication is a complex and dynamic process that provides staff members with key information about their jobs, the organization and each other. Simply stated, communication helps individuals and work teams collaborate to achieve goals.
No Organization Is Without Challenges
While successful communications can present challenges even to small organizations, just think of how it can test larger organizations. The Orange County Corrections Department has the most employees of any agency in county government. It operates multiple locations, including a Booking & Release Center, five detention facilities, three courtrooms, an offsite work release center and a video visitation center, which is also offsite. The jail compound encompasses 76 acres. On top of that, the organization is open 24 hours a day, seven days a week, 365 days a year.
The department has more than its share of challenges in communicating with a large and diverse workforce that labors around the clock and is spread out geographically. Without a thoughtful PR program, this scenario could present a logistical nightmare.
Many Channels Strike the Right Balance
Internal communication should occur on multiple levels. The Orange County Corrections Department meets the challenge of staying connected by using multiple platforms to communicate on a frequent and rich basis. The department publishes a monthly employee newsletter, posts numerous fliers throughout its facilities and sends organization-wide emails as part of its regular and routine employee communications program.
PR should never be a one-way conversation. An effective employee communications program invites and encourages questions. Our Chat with the Chief email box was created to allow employees to communicate directly with the agency head without having to go through their chain of command. It provides a direct connection to top leadership, and questions of general interest are published in the organization's monthly newsletter.

Face-to-Face Forums
Daily briefings regarding incidents and events in the jail are held during shift changes, and multiple meetings occur on a regular basis. Managers meet weekly for a roundtable session, and there are quarterly meetings with other criminal justice agencies. Town Hall meetings are scheduled at least three times each year, and no topic is off limits. Those who cannot attend are invited to send questions in advance. The sessions are videotaped and placed on the server for viewing at a later time. The Town Halls spur information sharing, issue discussion, problem solving and consensus building.
Trekking the Trenches
To remain connected with both civilian and sworn staff members, top-level leadership make it a point to connect with employees by going themselves into the trenches on a regular basis. Management embraces an out-and-about style that demonstrates transparency and that promotes approachability. When team members experience friendly, knowledgeable and open leaders, the result is an informed and trusting team.
It is a common occurrence to see the chief of corrections and various deputy chiefs walking the jail compound to talk with line staff, work alongside them, ask questions and help as needed. This builds connection, which is a major factor in running a successful operation regardless of the type of organization it is. The better you understand your team and its needs, the more equipped the organization is to serve both its internal and external audiences. Dismiss the notion of distant and disconnected leadership and your company will reap the rewards.
Invest in STAFF
Investing in your employees with ample opportunities for training and career development communicates that you care about them and want them to be successful. Since communication is so important, organizations should work to develop the speaking, writing and presentation skills of leaders, supervisors and managers. Orange County Corrections has its own official chapter of Toastmasters International for this purpose. The club meets twice a month.
The department also established Women of Vision, Empowerment and Networking (WOVEN). This program promotes professional development initiatives for female employees. The program endeavors to embrace change and make a difference through education, mentoring, leadership and networking.
Growing leadership abilities communicates to employees that you want to prepare them to move up in the organization. The agency offers a 15-week course series called Big Ideas on Leadership. The class provides an in-depth perspective into a variety of leadership topics.
During the program, participants communicate openly and honestly in exploring their personal leadership philosophy as well as ways to increase their leadership effectiveness. The class culminates with teams of participants presenting a project that addresses a real-world issue within the organization or solves a current problem.
Total Transparency
Management needs to embrace total transparency. By doing so, it stops inaccurate information from flowing through informal sources of information such as the rumor mill and social media. Communication is the principal method by which employees share information, create relationships, find meaning and shape organizational culture and values. Internal communication can help motivate, build trust, create shared identity and foster engagement. If communication breaks down, it will have the opposite effect.
Failure to communicate can have a damaging effect not only on an organization's operational efficiency, but also on its overall image and market share. When done correctly, a multi-faceted employee communications plan based on solid PR can foster employee communications to stay favorably connected across all levels of the organization.
CONTACT: Tracy.Zampaglione@ocfl.net
This content appeared originally in PR News Pro, October, 17, 2016. For subscription information, please visit: https://www.prnewsonline.com/about/info