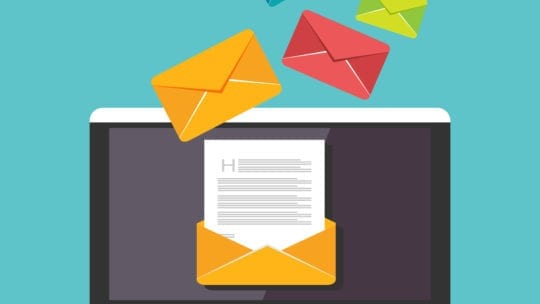 Are you neglecting email marketing in pursuit of shiny objects (like social media)?
Jon Chang, global product marketer for IBM Watson and lecturer on NYU's adjunct faculty teaching social media and web analytics, still sees email as a crucial channel for marketers and communicators in 2019.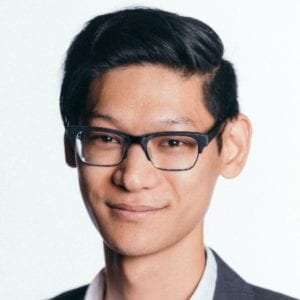 On May 7, Chang spoke on email marketing to attendees of The Social Shake-Up 2019. Chang noted the great assist that email marketing offers: top of funnel entry. "Once you do have [customers] in your funnel, you get growing information about who they are, what they care about and what they interact with, which you can use in crafting further messages," he argued.
Here are seven of Chang's tips and reminders for communicators looking to strengthen their chops as email tacticians:
Quality check your competitors and brand heroes' automated messages. "The best game to play is to sign up for a brand just so you can test their automation. Apparently, marketers are horrible at making 'if/then' statements," Chang ribbed. His point is valid, if a tough pill to swallow: Often, communicators are concerned with short-term gains (open rates, list growth, etc.) when they should really be thinking a few steps ahead of their audience.
Time to get personal. The days of homogenous email blasts to a large list are long over. Email marketing in 2019, according to Chang, requires:
Giving audiences VIP treatment
Hyper-targeting
Personalization
Automation
Performance measurement
Nurture different interest groups. Newsletters can help you determine shared values and interests between members of your audience—as well as between your audience and your brand—based on which emails your list members share or open. Newsletters should have a regular cadence, and be catered to readers' interests. When they don't nurture those values, "newsletters typically go terribly wrong," said Chang.
Generate leads by showcasing your best content. For top-of-funnel emails and lead generation efforts, marketers can share quality images and articles to get users to subscribe to updates, additional newsletters or download content catered to their interests.
"The reason why email sucks so much is because you don't have a relationship with the user... you have an intermediary," says @Changahroo. He recommends everyone serious about email marketing seriously use the native tools of their Email Service Provider #SSU2019 pic.twitter.com/qz7Qg9bQMP

— The Social Shake-Up Show (@social_shakeup) May 7, 2019
Benchmark engagement using the metrics at hand. "The best part of email is that the metrics are crazy simple," said Chang. There are only eight metrics marketers need worry about—and these are straightforward to report back on and analyze:
Sent
Bounced
Delivered
Opened
Unopened
Clicked
Not Clicked
Unsubscribed
Leverage automation for audience growth. The most commonly utilized form of email automation is for on-boarding campaigns, Chang noted. "Once someone signs up, you'll want to send them related offers that build upon what they've already done." Email service providers offer the ability to sequence, schedule and segment automated emails based on whether users opt into updates (this can happen through something as simple as a pop-up call-to-action on your website).
When it comes to regulation, be patient and pragmatic. Canadian privacy law (CAN-SPAM and CASL) requires users to opt-in, as well as a place to opt-out and a physical address present in email. In Europe, GDPR requires a lawful purpose for storing personal information (including name, address, location, health information, income, IP address and cultural profile). Regarding the adjustment to GDPR compliance (not to mention other state-led privacy regulation initiatives), Chang said, "It's great for us as humans, it's a little more challenging as marketers, and that's why we have to be intentional about the information we collect and how we apply it."
Follow Jon: @Changahroo