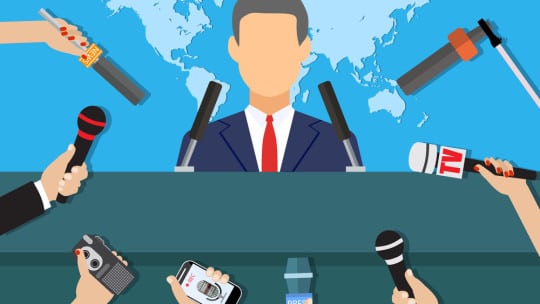 With an ever-shrinking pool of full-time journalists to pitch to, it's harder than ever to get brand messages heard and covered by the media. As a result, many PR pros have turned away from traditional PR pitching and are taking a new approach: earning media with video content. According to a November 2016 study by D S Simon Media and Talkwalker, 77% of communicators agree earned media is harder than ever to achieve, but 96% feel that video content is key to tackling that challenge.
Michael Smart, principal of MichaelSMARTPR and a veteran media trainer, notes a standout finding of the report: "The degree to which publishers use PR peoples' video (71%)...There's a lot of room for PR pros to include links to video in their pitches." In an interview with Doug Simon, president and CEO of D S Simon Media, Smart recalled a "TODAY" placement he won for a client through a video pitch—without even promising an exclusive.
The power of video to combat the challenge of getting journalists to reply to email pitches is great news for communicators are willing to experiment. Better still, PR pros who have a high earned media success rate have become more valuable. Smart says, "I like hearing that people think that it's harder than ever to get media coverage, because it places a bigger premium on those who can do it right and do it well. We get better rewarded for being able to pull off that rare and valuable skill."
In the video below, Simon interviews Smart on earning media, the relationship between video content and social media and managing client expectations.
Follow Michael: @michaelsmartpr
Follow Doug: @DSSimonDoug
Follow Sophie: @SophieMaerowitz