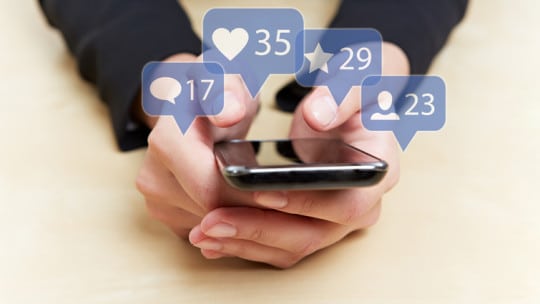 As communication professionals, we've heard it before: Don't try to tell every story—tell the stories that matter. From creating content that's in line with your brand identity, to placing trust in your social following, influencers and partners to co-create and amplify content, it's more important than ever to be relevant or risk being scrolled past in consumers' news feeds.
During the first session of PR News' Facebook Bootcamp for Communicators on August 9 in San Francisco, Grace Qaqundah, director of global communications at THX Ltd., and Kira Sparks, director of content and social marketing at IndieGoGo, shared pearls of wisdom about what it takes to create meaningful connections on social in a jam packed meeting room at the Grand Hyatt hotel. Below are some of their takeaways:
Know Your Audience. Producing content for social media starts and ends with knowing who you're creating content for, and not losing sight of what those audiences care about most. For THX's 35th anniversary, a single post on Facebook revealing the never seen before THX #DeepNote music sheet reached over 2M people without the company spending a single dollar in social advertising. Talk about producing newsworthy content for social! From multiple user-generated video responses, thousands of shares and hundreds of comments, it was one of THX's most successful organic efforts with their Facebook fans. "For us, we have an overarching brand ethos everything ladders up to" said Qaqundah. "We work across the entire marketing organization to make sure every department helps our social media team deliver value to our social following, while simultaneously getting the word out via traditional media."
Know Your Objectives Is it to drive awareness with a particular audience? Is it to engage the audience and emote them to take an action like commenting or sharing? Or is to create demand and ultimately make a sale? Determining what exactly you're trying to accomplish will help drive your content strategy. 
Know How to Cross-Promote. "It's never a good idea to publish to one social platform" Qaqunda said. "To be successful, it's about extending and syndicating content across numerous social platforms, as well as engaging strategic partnerships with influencers who will share your content, combined with good old fashioned media pitching."
Know Your Data Limits. In a data driven world, we have the ability to track and measure everything, but is there a limit? Parks explained that it is important to "measure, but don't drive yourself crazy." At IndieGoGo, Parks and her team decided to be "smarter about what we measured and landed on the following KPIs for social media measurement: reach, engagement, CTR and funds raised." 
Follow Caitlin: @caitlinangeloff