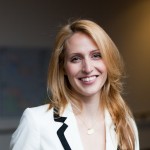 Leni Calas
Moms across the country, especially in the hustle and bustle of New York City, are always looking for ways to make their lives easier. That was the thinking for Leni Calas when starting the Mamas Network two years ago. Frustrated with a lack of information about local resources when raising her daughter, Calas created a blog that would transform into a Web site with one main goal: Highlight local neighborhood hotspots and events while making the family lives of readers more manageable and fun.
The growth of the Internet and social media has opened the door for small businesses like the Mamas Network to succeed. In the following Q&A, Calas explaines the journey from an idea to a sought-after destination for moms in the New York area.
PR News: How did you launched your small business?
Leni Calas: The Mamas Network was officially launched after I won the first place prize in the QEDC StartUP Competition in 2010. At that point we were able to fund development of our Web sites and become a local resource for parents and businesses.
This all just began with an idea of mine and has grown into a full-blown community that has legs of its own.
PR News: What PR strategy did you use to increase notoriety for your brand?
Calas: We are very specific and choosy about who we work with. We do not just say yes to every offer for publicity and partnerships and we try our best to pick the right opportunities for our company. This helps us attract the companies that we feel will elevate our "street cred" and help us go to the next level.
PR News: What role does social media play in your businesses strategy?
Calas: A big one. Mothers are very social and therefore are in the various social media arenas daily. The best and most effective way for us to reach our readers is through our social media avenues where we can interact first hand with them and better serve their needs. We engage our readership and post links to our articles, our MAMAS events and community happenings across a few platforms but primarily on Facebook, Twitter and Google +.
PR News: As a small business what PR challenges do you face/have you faced when trying to get your message out to your target market?
Calas: Being a small Internet media company has its challenges when it comes to reaching out to other small businesses and starting to explain what we do. You must come off of the Internet and pick up the phone, and host events in order to be real in the eyes of your readers and clients. All of the PR in the world will not do you any good if you hide behind the Internet.
Follow Jamar Hudson: @jamarhudson