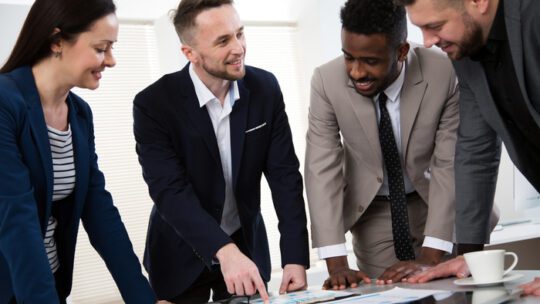 This month's dialogue takes a slight variation from our usual route. We won't explore an operational topic, such as 'What to do during a crisis when your CEO goes off-script.' 
Instead, as it's nearly 2022, we've asked two crisis communicators to consider 2021 trends and discuss what they believe 2022 will bring.
Our dialoguers are Sonia Diaz, SVP, Balsera Communications and president, Hispanic Public Relations Association USA (HPRA) and Jenelle Eli, senior director, media relations + international communications, American Red Cross.
Crisis Insider: What areas do you think will dominate PR crises in 2022?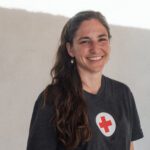 Jenelle Eli: In my field of work—humanitarian communications—we are preparing for an increase in the number of crises in 2022.
The number of major, climate-related disasters has increased six-fold in the past 40 years. Scientists forecast that if the planet continues to warm on its current trajectory, the average six-year-old will live through roughly three times as many climate disasters as their grandparents.
CI: What does that mean for your crisis response?
Eli: An increase in disasters means that humanitarian PR teams need more bandwidth in order to get lifesaving information to impacted communities.
Sudden onset disasters, such as storms and flash floods, can catch families unaware. So, it is critical that humanitarian PR teams move quickly to disseminate information about how people can stay safe and where they can find aid.
Since some people are more vulnerable to the potential impacts of climate change—including children, the elderly, the chronically ill, people with cognitive or mobility impairments, pregnant and postpartum women, people with mental illness, those of lower socioeconomic status, migrants, refugees and the homeless—media teams need to work harder to ensure we're reaching publications outside the traditional outlets.
In addition to national outlets, we'll need to target more local and niche publications and stations that may have smaller audiences but bigger payoff in terms of reaching people in need.
CI: Fascinating. Sonia, same question. What areas do you think will dominate PR crises in 2022?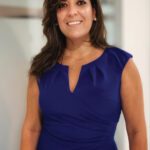 Sonia Diaz: I'm going to attack this in a different way. The biggest crisis PR has right now is a shortage of talent. A strong crisis communication strategy is more important now than ever. And companies and agencies are struggling to recruit talent, particularly in the multicultural space.
[This talent is needed] since the post-George Floyd period will mean more focus on DEI and social commitments.
If you don't have a diverse and experienced team in place, it impacts everything from how quickly you can respond to how impactful the response will be.
The lack of talent, particularly multicultural talent, will have a direct impact on crisis.
Answering your question more directly, I agree with Jenelle. We'll see a lot of natural disasters. In addition, we'll see more labor and DEI issues and service interruptions continuing to trend upward.
Natural disasters for the obvious reasons; we're seeing the effects of climate change; just look at what happened in Kentucky a few days ago.
With labor, there's more unionization than in recent history and the wage issue, all of these things mix and that will lead to service interruptions, as we saw with Southwest and American Airlines.
With DEI, it's related. It's not just the makeup of an organization, but it's also the wealth gap or access to education. Those things feed into all these other societal problems. So, I think, we will see these continue to trend upward.
CI: Talk about the specifics of lacking a diverse talent cohort and crisis.
Diaz: I think organizations are beginning to realize the importance of having people at the table who understand [multicultural] things. They understand to really do DEI you can't just check off a box or rely on the one Black or Latino person in the room to represent their entire ethnic group.
CI: Right. And you need multicultural talent at the table, with decision-making power and to compose statements that are appropriate and prompt.
Diaz: Yes. Here's an example. When the uprising happened in Cuba [this summer], BLM issued a statement that made it clear people at the table were looking at the issue in terms of what it means to be a Black American [as opposed to a Black person living in Cuba].
There were no Afro-Latinos in that room, certainly no Afro-Cubans informing that statement.
CI: That's a great example.
Diaz: It's interesting because this is a group that's always talking about inclusivity. They almost took the approach of a lot of organizations that say, 'We know it all. We're the experts.' They feel they don't need to put diverse people at the table.
But when you're talking about human rights being violated in Cuba, [you need to know the subject before you issue a statement].
No matter who you are or what you represent, you need to have [the right] people at the table to help you respond appropriately and sensitively.
CI: Thinking about PR crisis, what have you seen or what lessons have you learned during 2021 that you feel will continue into 2022 and perhaps beyond?
Eli: Over the past two years, we've had to ramp up our spokesperson roster in order to adapt to increased crises across the country and around the globe.
We've seen the importance of having spokespersons and audiovisual professionals available in more locations. And we recognize how critical it is to have a diversity of spokespersons to reach families impacted by crises.
CI: This will dictate your investment?
Eli: Yes. As we see evidence of increasingly frequent and devastating disasters, we will continue to invest in our emergency communication teams, trainings, and technology that will help us get information to families who find themselves in need.
CI: So often we concentrate on corporate crisis. Thank you for reminding us that natural disasters are a critical part of crisis communication.
Eli: You're welcome. People impacted by disasters are facing some of the worst days of their lives. It's heartbreaking not knowing where your next meal will come from, if your house will remain standing, or whether a family member is alive—so at the Red Cross, we take very seriously the task of getting accurate information to those impacted.
Providing some predictability on their next steps can give people peace of mind, which can make all the difference.
CI: Same question, Sonia.
Diaz: As HPRA's president, I am seeing people seeking talent who can do corporate communications, but specifically for CEO positioning and thought leadership.
There seems to be a desire to raise the profile of the CEO as part of a strategy to mitigate crisis. So, building a good image for a senior executive in the event of potential crisis.
CI: And other trends?
Diaz: Speed. How quickly can you mitigate [a crisis], particularly because of the online space and how fast it can move.
And prescriptive preparation plans, stronger digital platforms and management.
CI: Same question for you, Jenelle. What trends or best practices do you expect to see in crisis communication next year?
Eli: Media outlets want to interview people impacted by crises, not just talking heads. PR teams will need to continue adapting to this trend and think of new ways to connect journalists with those in need.
For example, we've seen an increase in outlets asking the Red Cross to speak to patients affected by the national blood shortage. Connecting a patient with the reporter to tell his or her own story about needing blood transfusions brings the issue home to readers and viewers.
I look forward to doing more of that in 2022.
CI: Sonia, who is doing digital well, in your view?
Diaz: Royal Caribbean has built a tremendous online presence. People are realizing they can have more control of the narrative [during a crisis] if they don't have to choose a reporter.
More and more you're seeing companies issue statements on their own platforms, such as blogs, on Twitter, etc.
CI: And prescriptive prep plans?
Diaz: Royal Caribbean also is doing this well. When they returned to sailing, they understood no matter how safely they reopened, there would be cases of COVID again.
So, before that first story came out, they were ready. They added context and provided numbers [that a small number of cases would occur on its ships].
They were prepared with statements and spokespeople; as a result, they mitigated things well that they knew were going to happen.
CI: They took a chance, right?
Diaz: Yes, in that most [crisis communicators] would say don't put out anything negative if it's not out there already. But in this case, it was a smart strategy.
I also think integrity and authenticity will continue to be important. Look at how some companies issued solidarity statements after George Floyd.
One of them was Anthropologie. And in a matter of hours, thousands of [former] employees called out the company, saying they have code words for when Black people come in their stores. They shouldn't be saying they're in solidarity with George Floyd.
So, make sure you're walking the talk. I think people are getting ready for this by bringing in third parties to audit their culture and employees, find out where there are issues. Address those issues first, before coming out with statements of solidarity that could backfire on you.
This Content is Available Exclusively to Crisis Insider and Platinum Subscribers
Subscribe to PRNEWS for unlimited access to all digital intelligence, exclusive reports and more. Learn More.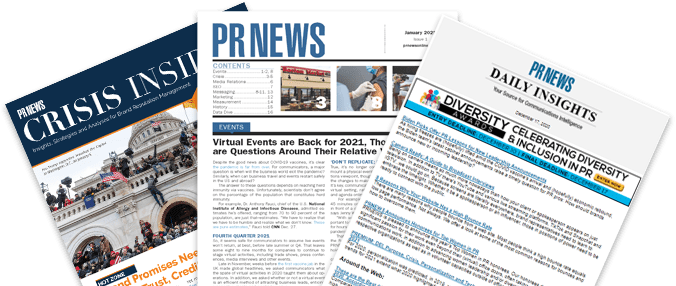 CRISIS INSIDER
Access to all Crisis Insider articles, quarterly reports and valuable blueprints for crisis management.
$29
Per Month Lowest Price
PLATINUM
Best Value!
Unlimited access to all Premium and Crisis Insider articles and monthly reports.
First Year Offer
$68
Per Month
Already a subscriber?