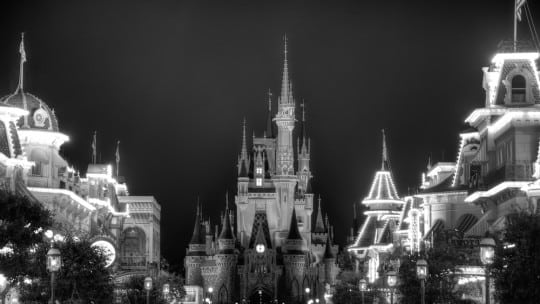 Orlando and Disney are inextricably connected. The 1965 announcement that Walt Disney World would be built there changed the city's future. Since then, its population has more than tripled, to say nothing of the massive tourism industry the Mouse ushered in: More than 62 million people visit annually.
As The New York Times pointed out recently, Disney's stock in trade is providing an escape from reality. For a brand that aligns itself with happiness and childlike wonder, it must be difficult even to address the tragedies that have occurred on and near its property recently. But since addressing them is necessary, brevity has been the name of the game when it comes to official messaging from Disney.
In response to the June 12 mass shooting at Orlando nightclub Pulse, CEO of the Walt Disney Company Bob Iger released a simple, one-sentence statement of condolence. Otherwise, blogs and social media accounts remained dark on the matter until June 14, when a blog post announced Disney would donate $1 million to the OneOrlando Fund for those affected by the tragedy, as well as match donations from Disney employees. Twitter activity was limited to sharing a link to the blog post.
The bad news compounded when a 2-year-old boy, Lane Graves, was attacked and killed by an alligator at Disney's Grand Floridian Resort & Spa, just two days after the nightclub violence. The official statement from president of Walt Disney World George Kalogridis (June 15) was likewise a simple, brief expression of condolences; Iger also called the family and issued a short statement. In this case, of course, there are potential legal liabilities, but the brevity of the statements was in keeping with Disney's tendency to keep tight-lipped about tragedy and focus on the positive, with @Disney continuing to tweet about its movies, the new Shanghai Disneyland and other fun stuff.
This is not to criticize Disney; how many people follow its Twitter accounts to see hand-wringing and self-flagellation? For a brand that is all about fairy tales and happy endings, perhaps the only sensible way to acknowledge darkness is with the lightest touch possible.
Follow Ian: @ianwright0101