PR News saluted the winners and honorable mentions of the 2012 Digital PR Awards at a luncheon event on October 1, 2012, at the Grand Hyatt in New York City. More than 200 communications leaders attended this prestigious event which celebrated creativity, technical savvy and storytelling skills in digital communications.
It's a cliche to say that all the finalists are winners, but in the case of the 2012 Digital PR Awards, all the campaigns and teams that were honored on October 1 capture the inspiring combination of public relations at its finest and the expanding power and reach of digital platforms.
Complete Coverage of the Digital PR Awards Luncheon
Photos from the Luncheon
You can order additional awards for your team by filling out this form. If you have questions, please email Mary Lou French at [email protected].
Honorable Mentions:
Charles Schwab - What I've Heard
Lockheed Martin - MFC Viewpoint
The National Archives and Records Administration – Today's Document
Research in Motion - Straight to the Source: How the BlackBerry Blog Team Helped Customers Discover What They Love About PlayBook OS 2.0
Honorable Mentions:
Steve Cody, Peppercom - RepMan
Todd Defren, SHIFT Communications - PR-Squared
Gini Dietrich, Arment Dietrich - Spin Sucks
Shel Holtz, Holtz Communication + Technology – A Shel of My Former Self
Jeff Simmermon, Time Warner Cable - Untangled
Honorable Mentions:
AOL - TOMS ODWS "100,000 Voices Challenge"
Cone Communications - Timberland's 2011 Arbor Day Campaign
Look Good Feel Better - Look Good Feel Better Celebrates Women with Lancôme Canada
MWW- Jimmy Dean Launches No Kid Hungry Initiative at BlogHer '11
Pearson Foundation - We Give Books
Popchips - Game Changers
Stonyfield Farm - Organic Stories: From Farm to Table
Honorable Mentions:
AICPA - Put the smack down on flimflam
GolinHarris/McDonald's- Perfect Pair: Frozen Strawberry Lemonade
Littelfuse - Littelfuse Speed2Design
rbb Public Relations - Team Vlasic
Zocalo Group - Tastes from Home with Frito-Lay
Honorable Mentions:
Chesapeake Energy - Responding to Rolling Stone
Chevrolet: General Motors - Volt NHTSA Investigation
Hospital for Special Care - Response to Shooting at Hospital for Special Care
PCIAA & RMIIA - Are You Wildfire Ready?
TTNET - Rate Hike Period Communications Management
Weber Shandwick - McDonald's China Crisis 315 Management Leveraging Social Media
Honorable Mentions:
Tim Haran - USANA Health Sciences
Richard Licata - NBC Entertainment
Honorable Mentions:
Discovery Communications - Shark Week 2011
D S Simon Productions, Inc for HP Hood and the Dairy Management, Inc.- The NFL Gets Down with Dairy during National Dairy Month
HORN - Tech the Halls: HORN Turns Reporters Into Rockstars
Linhart Public Relations and Vermilion Design + Interactive - Rudi's Organic Bakery: "Brighter Days Giveaway" Drives Awareness and Sales
PR Newswire Association, LLC and Apple Vacations - Dominican Republic Winter Getaways Have It All
Honorable Mentions:
CRT/tanaka - Vibrant Rioja Social Media Program
Emerging Media - Dirty, Sexy Gadgets
NBC Entertainment - For Your Emmy Consideration
Honorable Mentions:
The Hershey Company - Twizzlers Landmark Summer Promotion
HORN - NBC and News Corporation Sweep CES with Breakout Digital Product Launch
Lippe Taylor Brand Communications - Schick Intuition Simplifies Lives with "The Simplicity Project"
RadioShack and Weber Shandwick - Saving America Money, One Mobile Makeover at a Time
Save Our Water/ACWA - Save Our Water
Honorable Mentions:
AICPA - ThisWayToCPA
Boeing - From Inspiration to Innovation
Current Lifestyle Marketing - Glad Black Bag's Wild Life Campaign
Simantel - Cat® CT660 Vocational Truck
Honorable Mentions:
The Clorox Company with Ketchum - Bleach It Away
Eukanuba - P&G Eukanuba 28 Days Challenge Social Media Campaign
Everyday Health - Everyday Health's YouTube Channel Launch
Inner Circle Labs - Zite From News Reader to News Leader
MWW - The Warner Sound Captured by Nikon
Food Network and Text 100 - Food Network's The Great Food Truck Race

Honorable Mentions:
Fleishman-Hillard
Kaiser Permanente
Lantronix
NBC Entertainment
Honorable Mentions:
Bhava Communications - Beyond the Lead Database: Engaging Cloudera's Community with an Interactive e-Newsletter
Hunter Public Relations - Hunter PR: The 511
LEWIS PR US - LEWIS PR Newsletter 2011 – 2012
Peppercom - Trading in innovation: Peppercom's Innovation Mill
UCSF - Pulse of UCSF
Honorable Mentions:
Bacardi Limited - One Bacardi Anniversary Hub: Celebrating 150 Years of Bringing People Together
Newlink Communications - Digitally Bringing Arcos Dorados Staff to the McDonald's Worldwide Convention
Northwestern Memorial Hospital - Connections Online
Ogilvy PR - State Fund's Rumor Mill Clearinghouse
Honorable Mentions:
Cisco Systems - Building Engagement on Cisco's Corporate Facebook Page
Esurance - Supporting the Trevor Project
Integrate PR - Goode Company BBQ
Marion, Montgomery, Inc. - Direct Energy Social Relaunch
rbb Public Relations - Team Vlasic
RF|Binder - al fresco All Natural Milestone Promotion: Generating Buzz for a New Product Using Social Media
The Ritz Carlton - Let Us Stay With You
Sprout - Sprout's Hooray for Mother's Day Sweepstakes
TBWA/Chiat/Day - Nissan & Habitat for Humanity Charity Game
Weber Shandwick - American Airlines Invites Customers to "Fly for the cure," Launches virtual Pinkboard to Honor National Breast Cancer Awareness Month
Honorable Mentions:
CRT/tanaka - Making Mom Bloggers Carpet Cleaning Converts
GolinHarris - The Family Arches Community
MasterCard - MasterCard e-Influencer Campaign
SHIFT Communications - Influencers Join the Block Party
Honorable Mentions:
Bacardi Limited - ONE Bacardi Intranet Connects Employees
Intellectual Ventures - IVWeb
Liaison Technologies - How a Nearly Zero-Cost Intranet Unified Nine Offices on Two Continents
Turk Telecom - TT Intranet – ilettisim
Weber Shandwick - Social on the Inside: Launch of MyWeberShandwick
Honorable Mentions:
MilkPEP and Weber Shandwick - The Breakfast Project
Spectrum - The Science of Listening: Using Strategic Communications to Create an Industry Leader
Honorable Mentions:
AMD - AMD FX/Guinness Record Project
Weber Shandwick - McDonald's Kung-Fu Panda II LBS Leveraging Social Media Campaign

Honorable Mentions:
Inner Circle Labs - The Three Ps: Predicting People's Patterns
LEWIS PR - Unisys B2B Infographic Media Placements
RF|Binder and Akerman Senterfitt - Tweeting with Purpose: Using Twitter as an Extension of Media Outreach
Honorable Mentions:
Boeing - From Inspiration to Innovation
High Road Communications - Sun Life Financial: BrighterLife.ca
Ingersoll Rand - ShopIR.com Launch
The Nature Conservancy - Picnic for the Planet - Earth Day 2012
NBC Entertainment - For Your Emmy Consideration
Raytheon - Rocking Content & Responsive Design = Raytheon at the 2012 Farnborough International Airshow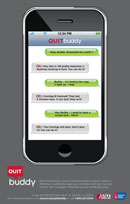 Honorable Mentions:
Accenture - Accenture iPhone app
DC Interactive Group - Sherman Health ICE App
Kanyon Shopping Center - Kanyonline
NBC Entertainment - For Your Emmy Consideration
TTNET - Tivibu Home Controller
Honorable Mentions:
The Clorox Company with Ketchum - Bleach It Away
GolinHarris/McDonald's - The Family Arches Community
Unilever - Clear Scalp and Hair Therapy
Vodafone and Plasenta - VODAFONE FreeZone: "Live Young, Live Free"
Honorable Mentions:
Cone Communications - The Embeddable Mini-Microsite: An Innovation in Blogger Engagement
Ground Floor Media - Online War Room™: Securely Simulating Online Conversations and Crises
SocialChorus - Influencer Relationship Marketing Software Platform
Honorable Mentions:
American Automobile Association - Safety Knows No Age: Helping Seniors Drive Safer & Longer
MilkPEP and Weber Shandwick - The Breakfast Project
National Safe Boating Council - BoatOnCourse.com
Waggener Edstrom Worldwide - The Shared Learning Collaborative
Honorable Mentions:
Bally Technologies - Bally Online Newsroom
Cisco Systems - The Network: Cisco's Technology News Site
Fleishman-Hillard - Designing, Building and Managing AT&T's Best In Class News Hub
Hilton Hotels & Resorts with Covalent Logic - Hilton Global Media Center Relaunch/Redesign
MWW - Nikon Online Press Room
Procter & Gamble - P&G Online Newsroom
Honorable Mentions:
Affect
Fleishman-Hillard
HORN
Integrate Public Relations
MWW
Porter Novelli
Honorable Mentions:
APCO Worldwide - Shot@Life Campaign
Property Casualty Insurers Association of America - Put the Brakes on Accident Fraud
Southwest Airlines - Free Hobby Campaign
Honorable Mentions:
Charles Schwab - What I've Heard
Experian Hitwise - The New Hitwise
KB Home - The Reimagined KBHome.com
Spectrum - Relaunching the Online Face of a Global Leader in Oleochemicals Production
Honorable Mentions:
Cuyahoga Community College - Optimizing Education: SEO for 120 Programs
DMC Harper University Hospital - DMC Harper Bariatric Medicine Institute: Journey to a Healthy Life
Great Plains Communications - SEO Campaign: www.gpcom.com
LexisNexis® Web Visibility Solutions - Atlanta, Georgia DUI Attorneys: The Chestney Law Firm

Honorable Mentions:
HORN - Tech the Halls
MilkPEP and Weber Shandwick - The Breakfast Project
Ogilvy PR Australia - Kleenex Cottonelle: Pin to Make a Difference
Porter Novelli - Ben's Beginners Cooking Contest
Quinn & Co - Affinia Hotels
Waggener Edstrom Worldwide - Tweet-A-Beer: Turning virtual contacts into personal connections, one frosty mug at a time
Honorable Mentions:
AMD - AMD FX/Guinness Record Project
American Airlines and Weber Shandwick - 30 Deals in 30 Days: American Airlines' AAdvantage Program Celebrates 30 Years with a Tweet
Cisco Systems - @CiscoSystems: Cisco's Corporate Twitter Handle
MilkPEP and Weber Shandwick - The Breakfast Project
NYC & Company - Global Twitter Communications Launch
U.S. Department of Labor - Equal Pay Twitter Chat
Honorable Mentions:
Boeing - From Inspiration to Innovation
CIT Group - CIT Executive Insights Video Series
Everyday Health - Everyday Health's YouTube Channel Launch
Fleishman-Hillard - AT&T YHM: An Inspiring Journey To Better Health
Lockheed Martin - MFC Chat
Northwestern Memorial Hospital - You Make it Possible
Vivid Ascent - Chicago Auto Show Webisodes
Honorable Mentions:
AMD - AMD FX/Guinness Record Project
GolinHarris/McDonald's - Introducing Chicken McBites: Bite-Sized Enjoyment
Mohegan Sun - Mohegan Sun's Shine 360°
Honorable Mentions:
American Red Cross - Giving a Virtual Hug: American Red Cross and Dell Launch Digital Operations Center

HORN - Tech the Halls: HORN Turns Reporters Into RockStars
Kaiser Permanente - Every Body Walk!
Vodafone and Plasenta - VODAFONE Farmer Club: Vodafone Reaps What It Shows