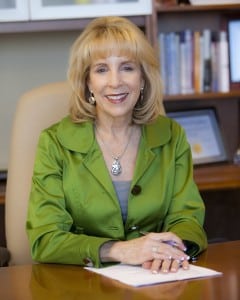 Diane Gage Lofgren, APR, Fellow PRSA
Senior Vice President and Chief Communication Officer, Brand Communication
Kaiser Permanente
@dianelofgren
In her role leading brand communication, Diane Gage Lofgren leads the critical work of positioning Kaiser Permanente in the hearts and minds of key stakeholders and leads all work associated with stewardship and oversight of the Kaiser Permanente brand.
Diane is a leader with a passion for building a strong employee culture, and PR News has named her group a "Top Place to Work in PR" two years in a row. In addition, in order to ensure a unified brand identity for Kaiser Permanente, she oversees marketing and Internet services in conjunction with another senior leader. She oversees the strategic direction of Kaiser Permanente's Center for Total Health in Washington, D.C. Diane also supervises the regional communications leaders, who maintain a dual reporting relationship to her and to their regional leaders. In 2010, Diane co-founded Kaiser Permanente Women Embracing Life and Leadership (KP WELL), a business resource group.
Diane is accredited in public relations, was inducted into the College of Fellows for the Public Relations Society of America and is a member of that organization's national board of directors. She is also on the national advisory board for the Healthcare Businesswomen's Association and a member of the Arthur Page Society for chief communications officers.