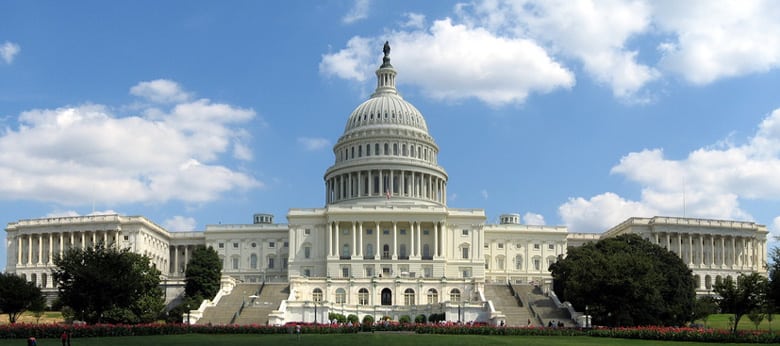 It's been said that freedom of expression and opinion is a double-edged sword. It can be the same with the press. Knowing when to give an interview or avoid reporters can help or harm a cause. Make the wrong choice and a brewing PR crisis can morph into mayhem.
Take Jacob Angeli, the QAnon Shaman, who has been through several iterations of what should be considered a PR disaster. Angeli is the bare-chested, face-painted man in the horned fur hat who made a huge splash Jan. 6, when a mob stormed the Capitol.
As we write, Angeli is behind bars, facing six federal charges.
It didn't take long for the man who captured the imagination and attention of QAnon followers and observers of the Capitol riots to attract the kind of attention that may lead to his downfall. It is a classic example of how overexposure and a major PR miscalculation can backfire and change the course of someone's life.
Easy Target
His sartorial choices and appearance in countless photos made him easy to identify, leading law enforcement right to him.  But media attention apparently emboldened Angeli, and despite being incarcerated, he agreed to a media interview. The jailhouse interview reportedly was carried out without the permission of the judge in his case, who viewed it after the fact. Subsequently, the judge accused Angeli's attorney of going behind his back in an attempt to secure publicity, according to media reports.
Angeli probably thought it was a good idea to sit for the interview and tell his side of the story. Clearly, his legal team knew it was risky. That's why his attorney appeared with him.
And just like the Jan. 6 insurrection, things did not go as planned. In addition to the interview apparently violating jailhouse rules, the judge reportedly believes Angeli blatantly lied during it.
Tell the Truth
Angeli said police waved rioters into the Capitol as invited guests. Video seems to flatly contradict this dubious claim. Widely available footage shows Angeli and cohorts smashing windows to break into the building.
An opportunity to increase sympathy for a cause instead erupted in a firestorm of doubt. As a result, the judge may now be asking serious questions about Angeli's credibility, regret or willingness to even acknowledge the illegality of his actions.
The stakes are high. Punishment for the six federal violations rises to a maximum of 10 years if a weapon was involved. Photos of the QAnon Shaman carrying a six-foot spear, adorned with the American flag, are scattered across the Internet.
Crisis Error
The ill-conceived interview clearly illustrates how engaging with the press can easily backfire. It also shows that a PR misstep during a crisis can have far-reaching repercussions that not only make a situation worse in the press, but could also put one's future and even their freedom at risk.
There may be times when a person facing charges has the right to tell their story, but timing is everything. The midst of legal proceedings often is not the right time to plead your innocence to the press, particularly when facts may prove otherwise.
Moreover, if you decide to engage with media, make sure the encounter doesn't blow up in your face. Think before you speak. Consult with crisis PR pros to be on the safe side.
From a communication aspect, there is something else we can learn from QAnon and its spiritual leader: Facts, not fiction, are the best 'Get Out of Jail Free' card. The truth will set you free.
Evan Nierman is founder and CEO of Red Banyan