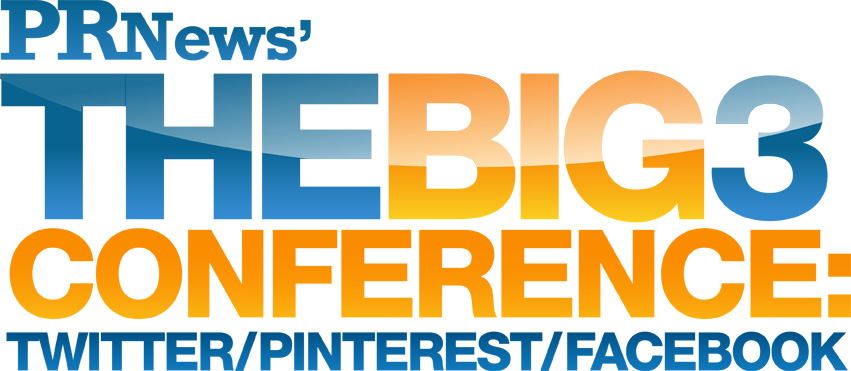 Thursday, August 9, 2012 | The Hyatt Regency San Francisco 
 Twitter, Pinterest and Facebook Strategies and Tactics for PR & Marketing Professionals
SPEAKERS
---
David Anderson
SVP and Head of Digital
Shine America
@ShineAmerica
As senior vice president and head of digital for Shine America, David Anderson is responsible for leading the company's efforts in developing original digital programming and managing the digital rights of its television properties.
Prior to joining the company, David was vice president, sales strategy, for Fox Audience Network, the fifth-largest display advertising network in the U.S. While at FAN, he co-developed the monetization strategy including building a direct sales force and brand strategy. He also co-developed and launched of one of the largest self-service display advertising platforms.
---
Jon Bird
Creative Manager for Social Media
American Airlines
@jonbird_video
@AmericanAir
Jon Bird is creative manager for social marketing at American Airlines. He is a team leader with responsibilities including the development of social marketing campaigns, online video, digital customer relationship and crisis strategies for the company.
 
---
Susan Chang
Senior Social Media Manager
LEWIS Pulse
@SujinChang
As a senior social media manager at LEWIS Pulse, Susan helps large B2B technology companies and Silicon Valley start-ups figure out how to use an integrated social approach to meet their business goals. She leads global social media marketing campaigns, and provides ongoing counsel around social media best practices and industry trends. Susan currently directs social media strategy and innovation for her clients - Cisco, SAP, and Microsoft.
---

Joe Ciarallo
Vice President, Communications
Buddy Media
@joeciarallo
Joe Ciarallo is vice president, communications, at Buddy Media, the social enterprise software of choice for eight of the world's top 10 global advertisers. He is also a founding editor of mediabistro.com's PRNewser, one of the fastest-growing sources of public relations and marketing news.
Throughout his career, he has worked with consumer, tech, nonprofit and entertainment companies from the Fortune 500 to start-ups. Prior to mediabistro.com, Joe held several senior positions at the Horn Group, an independent digital communications agency. He has been cited in media brands including New York magazine, Reuters and Mashable, and was named one of "25 PR Pros to Follow," on Twitter by The Wrap. Joe is often called upon to speak at industry events such as the PRSA T3 Conference, Bulldog Reporter Media Relations Summit and The Business Development Institute's Social Integration & The Enterprise. He graduated with a B.S. in Corporate Communications from the School of Media Arts & Design at James Madison University.
---
Nick Cifuentes
Director, Global Social Media
Ancestry.com
@NickCifuentes
Nick Cifuentes is the global social media director at Ancestry.com, the world's largest online resource for family history, with more than 1.7 million paying subscribers as of December 2011. An industry veteran, Nick has worked in digital media and marketing since 2004, functioning in strategy, copywriting, analytics, search, planning, online media and social media. He is a frequent guest writer on various industry blogs, and publishes his own blogs as well, including one focusing on digital media, and another on his side passion, ultramarathon running.
---

Allison Fitzpatrick
Partner, Davis & Gilbert LLP
@dglaw
Allison Fitzpatrick is a partner in the Advertising, Marketing & Promotions; Entertainment, Media & Publishing; Intellectual Property and Technology, Digital Media & Privacy Practice Groups of Davis & Gilbert. She represents media companies, advertising agencies, promotions agencies and advertisers in connection with all aspects of advertising, marketing, promotions and entertainment. Allison's practice involves reviewing advertising copy, advising clients on false advertising, claim substantiation, copyright and trademark issues and the rights of privacy and publicity.
She also regularly advises clients on games of chance, complex skill contests, rebates, gift cards, telemarketing, Can-Spam, direct mail, privacy and children's advertising, including CARU and COPPA compliance. She has represented clients in multi-state regulatory actions and proceedings before the National Advertising Division and the Children's Advertising Review Unit. In addition, Allison has extensive experience with respect to the prosecution, protection, maintenance and licensing of copyrights and trademarks as well as regulatory proceedings that arise in the advertising/intellectual property arena.
---
Amy Gilmer
Social Media Manager
Stella & Dot
Amy Gilmer is the social media manager at Stella & Dot, where she manages all social media initiatives and strategy on behalf of the brand. Amy is experienced in the areas of social content creation, community management, analysis and digital strategy across all social networks, both established and emerging. Amy thrives at building and maintaining large communities and is passionate about bringing brands to life in the social space.
Amy has worked in the digital media & marketing industry since 2008, with experience on both the agency and brand side for organizations including Apple (iPad), Stella & Dot and Barefoot Wine & Bubbly.
---
Dan Gould
Manager of Digital Public Relations
Sourcefire
@sourcefire
Dan Gould is manager of digital public relations at Sourcefire, a leader in intelligent cybersecurity solutions. In his role, he heads up implementation of social campaigns to grow and nurture the company's presence in connecting with stakeholders via social channels.
Prior to Sourcefire, Dan honed his PR expertise in a decade of work at leading public relations agencies, including SHIFT Communications and Weber Shandwick. While there, Dan developed and put into place public relations campaigns for companies from start-ups at launch to publicly traded corporations. With the emergence of social media, Dan then helped clients adapt PR strategies and content to connect with audiences.
---
Callan Green
Senior Social Media Specialist
Sony
@CallanPaola
Callan Green is the senior social media specialist for Sony Electronics, focusing on the company's branding campaigns and influencer relations. In December of 2011 she began the Sony Electronics' Pinterest page and since then has managed the content strategy and analytics for the emerging platform. You can find the Sony Electronics on Pinterest at http://www.pinterest.com/sonyelectronics and follow her on Twitter @CallanPaola
---
Shannon Greevy
Social Media Communications Strategist
Esurance
@esurance
Shannon Greevy manages social media initiatives for Esurance, the direct-to-consumer personal car insurance company. In this role, she promotes social media in all aspects of Esurance's business, from marketing strategy and brand initiatives to claims and customer service. She builds social media strategies and oversees the analysis and measurement of social media results.
Shannon began her communications career in the nonprofit sector at The Arc of New Jersey. She joined the insurance industry in 2006 with High Point Auto Insurance (now Plymouth Rock Assurance).
---
Krisleigh Hoermann
Community Manager, American Heart Association
@KrisleighH
@American_Heart
As the community manager for the American Heart Association, Krisleigh Hoermann is responsible for connecting the brand with online audiences, creating communities and building the nonprofit online. Krisleigh focuses on emerging digital communications strategy for the organization.
Prior to joining the AHA, Krisleigh provided public relations and social media strategy to a variety of industries, including nonprofit, healthcare, event, retail, energy and finance. 
---
Shel Israel
author, Twitterville and Naked Conversations – How Blogs Are Changing the Way Businesses Talk With Customers
@shelisrael
Shel Israel advises businesses of all sizes on communications strategies, almost always connected with social media. He writes The Social Beat for Forbes.com and has contributed previously to BusinessWeek, Dow Jones, Fast Company and American Express Open Forum. He has published four books, including Naked Conversations--How Blogs Are Changing the Way Businesses Talk With Customers and Twitterville .
---
Lindsay Kniffin
Community Manager, Global Corporate Communications, Cisco
@lkniffin
Lindsay Kniffin is a community manager within the global corporate communications organization at Cisco. Her responsibilities include leading the community engagement and content amplification strategy across Cisco's corporate social channels including Cisco's Facebook page, the @CiscoSystems Twitter handle and the Cisco LinkedIn Company Page and Group.
Lindsay helped build the Cisco corporate Facebook page and grew the community to the 260,000+ likes it has today. She has also created other Facebook programs to build engagement on the page such as the Cisco SuperFan program, which has been highlighted in various articles as a best practice for B2B companies on Facebook.
Prior to her current role, she was an intern for Cisco where she led the research and analysis of the social media landscape including trends, tools and best practices. While at Santa Clara University, she also developed a communications plan for the Arch Diocese of San Jose to help drive younger awareness and engagement of the Catholic Church with social media and PR tactics.
---
Dallas Lawrence
Chief Global Digital Strategist, Burson-Marsteller
@dallaslawrence
Dallas Lawrence is the chief global digital strategist for Burson-Marsteller, where he counsels companies and organizations on effective reputation management solutions for navigating the intersection of online activity and offline impact critical in today's digital marketplace. Burson-Marsteller's global digital capability includes more than 100 social and digital media strategists throughout the United States, Latin America, Asia, Europe, India and Africa.
Before joining Burson-Marsteller, Dallas chaired the social and digital media practice for Washington, D.C.-based crisis communications firm Levick Strategic Communications. He led strategic communications efforts for several of the firm's highest profile clients in the defense, energy, pharmaceutical, consumer products and global financial industries. Previously, Dallas served as the first vice president for new media for the National Association of Manufacturers (NAM).
---

Brad McCormick
Principal
10 Louder Strategies
@darbtx
Brad McCormick is a principal at 10 Louder Strategies with over 13 years of global agency experience leading teams in the creation of award-winning, integrated campaigns. Communication Arts, the Webby Awards, SXSWi and the One Show have all recognized his team's work. Past clients include LEGO, Kelloggs, Novartis, Xerox PARC, Epocrates, the U.S. Department of Homeland Security, Johnson & Johnson, Capital One, HP, Gillette and the Smithsonian Institute. Brad has been quoted in the New York Times and Business Week and has written for both PRWeek and Ad Age. He lives in Austin with his wife and two daughters.
---
Chris Metinko
Media Relations Specialist
Business Wire
Chris Metinko is the media relations specialist for Northern California, Alaska, Colorado and Hawaii at Business Wire - the global leader in press release distribution and regulatory disclosure for more than 50 years. His responsibilities included developing and maintaining relationships with western U.S. media outlets, increasing media reach, promoting Business Wire products and services to writers and blogging.
Chris came to Business Wire in November of last year after more than a dozen years in journalism where he covered a variety of business and metro beats, including county government, City of Oakland politics and criminal courts for papers such as the Contra Costa Times and Oakland Tribune newspapers. He is a graduate of the University of Michigan.
---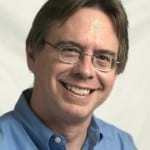 Walter Neary
Public Relations Director, Washington State
Comcast
@wtneary
Walter Neary is director for communications for Comcast in Seattle and has day-to-day responsibility for the local social media efforts of Comcast in Washington state, including aggressive outreach to both the media and the public during the January 2012 storm. Walter began using social media to communicate with reporters when he ran for local elected office in 2003 and became one of the first local elected officials to blog regularly.
He has presented several times to elected officials about the effective use of social media and was described in Association of Washington Cities magazine as "one of the most social media-savvy elected officials in the state." Walter was previously assistant director of the PR office for University of Washington Health Sciences and Medical Affairs including UW Medical Center.  
---
Staci Perkins
Senior Director, Marketing & Communications
Dave Thomas Foundation for Adoption
@DTFA
Staci Perkins is senior director of marketing at the Dave Thomas Foundation for Adoption in Columbus, Ohio, a national nonprofit charity finding families for children in foster care.
 
Previously, she served as editor of Columbus Parent magazine, where she managed a team of Web editors, designers and social media community managers. Staci also served as executive director for the Juvenile Diabetes Research Foundation, where she managed an engaged group of more than 400 volunteers and an all-volunteer board of directors.
 
Throughout her work in private and nonprofit sectors, Staci has evangelized the need for a company's strong social media presence and is a little bit obsessed with all things tech.
---

Laura Perry
Director, Communications
UCLA School of Nursing
@UCLA_Nursing
Laura Perry serves as the director of communications for the UCLA School of Nursing. She has extensive experience developing and implementing strategic, integrated communications to reach internal and external audiences in support of the overall goals of an organization. Prior to her tenure at UCLA, Laura served as director of communications for Health Net, director of public relations for HealthNow New York and chair of PRSA Health Academy.
---
Maria Poveromo
Director, Social Media
Adobe
@mariapoveromo
As director, social media for Adobe Systems, Maria Poveromo is responsible for driving social media strategy at Adobe. Her team established the organizational framework and strategic direction for social media activities across the company. Maria's main areas of focus include corporate strategy, governance, measurement, brand channel engagement and the development of best social media practices company-wide. Prior to this role, Maria led the global public relations team at Adobe for nine years. Before Joining Adobe, Maria held numerous marketing and communications positions at high technology companies located in Silicon Valley and in Europe.
---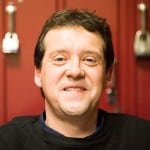 Jon Swartz
Technology Reporter
USA Today
@jswartz
Jon Swartz, USA Today's award-winning technology reporter and Pulitzer Prize nominee, covers Silicon Valley trends and social media, and profiles CEOs.
A high tech journalist since 1987, Jon has written for Forbes, The (London) Independent, London Times, San Francisco Chronicle and New Orleans Times-Picayune. He has won numerous journalism awards and is a two-time finalist for the Loebs, the Pulitzers of business reporting. He has been nominated four times for the Pulitzer Prize.
Jon is co-author of Zero Day Threat: The Shocking Truth of How Banks and Credit Bureaus Help Cyber Crooks Steal Your Money and Identity and author of Young Wealth.
Jon appears regularly on NBC-Bay Area's Press:Here technology show.
---

Claire Tindall
Brand Manager, Crocs Inc.
As Brand Manager at Crocs, Inc., Claire Tindall leads brand marketing efforts and oversees public relations and social media for the Americas region. At Crocs, she is focused on raising visibility for the entire portfolio of the iconic brand's innovative footwear collections and manages cross-channel consumer campaigns, media outreach and social media strategy.
---

Samantha Willems
Brand Marketing Manager
Old Navy
@OldNavy
Samantha Willems is a brand marketing manager at Gap Inc., focusing on social media, mobile and new media marketing strategy for the Old Navy brand.  Her days consist of Facebooking, tweeting, YouTubing, checking in, e-mailing, SMSing and playing with apps on her phone.   She has four years of experience at Old Navy marketing, spending time developing the brand's seasonal strategies, building and executing the television advertising strategy and getting close to the customer through consumer insights.  She has also rotated through Merchandising, Inventory Management and Production functions across the Gap Inc. brands. Prior to Gap, she worked as a buyer analyst at Best Buy Inc. 
---