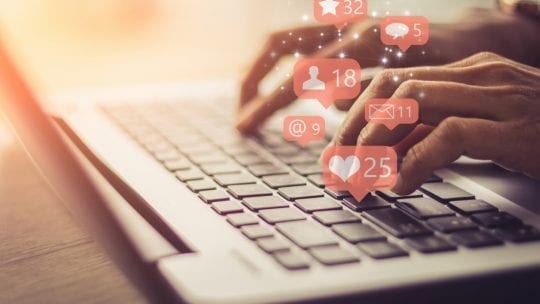 Even though it seems enticing to jump quickly onto the hottest social platforms, it's better to understand the purpose and audience(s) associated with new channels before plunging in, social media pros said during The Social Shake Up Spring Tune-Up virtual event today (April 21).
Leading with strategy is a better course of action than worrying about missing a wave and obsessing about being first on a new channel, they added.
Those insights were among many offered during the day-long overview of the latest social platforms and tactics. PRNEWS' editorial team programs The Social Shake-Up to help communicators spruce up their social media skillsets,
Over the course of the day, strategists at brands like Oreo, Dropbox, MTV and Recess, as well as agencies (Axis Agency, FleishmanHillard, EvolveMKD) and in-house at social platforms (Reddit, Twitter, Pinterest) shared their take on the best approaches from Clubhouse to TikTok.
More Insights
Below are some of the other insights and takeaways we heard:
The most successful branded content on TikTok feels like a native user experience—content creators singing catchy songs, performing dances in brand apparel and the like. 
There is an opportunity on Clubhouse for employees representing a brand to offer expertise, with the brand serving merely as a backdrop. Alternately, call on trustworthy influencers to run informative sessions that touch your brand, without having in-house representatives do the talking. 
When vetting influencers, make sure you're not relying solely on reach and other vanity metrics—also consider engagement rates, age and location of audiences. Always include a noncompete clause in influencer contracts.
Instagram's algorithm is prioritizing Reels. To maximize Reels, get your point across quickly. Use IGTV for longer content–usually 10 minutes or more.
If an organization is seeking to uplift marginalized communities in a social justice-focused campaign, the company's (positive) history with the communities lends legitimacy and authenticity to the effort.
People come to Pinterest for utilitarian reasons, including hobbies. Consider how your company can offer helpful hobby-related content.
Unlike other platforms, LinkedIn Stories provide a useful swipe-up option on mobile. Also new, LinkedIn Events are built to stream LinkedIn Live footage directly to attendees.
The future of Snapchat content likely will hinge on: 'Shows' like MTV's "Catfish," which often include highlights of longer form television, and 'Events,' or virtual get-togethers.
When responding to a Reddit Ask Me Anything (AMA), listen to the community's questions and respond across the spectrum, rather than broadcasting a single message. If your potential AMA subject has its heart set on tying back to one message, it's not a fit. 
To avoid employee burnout, prioritize tasks for your social media team so members understand what they need to tackle first. 
In addition, attendees tweeted some of their favorite moments using the #SSU2021 hashtag.
The @Oreo #proudparent campaign made me cry the first time I saw it and again this time too. What an amazingly powerful campaign! #SSU2021

— Jordan Justice (@sjordanjustice) April 21, 2021
A portal for the full day of sessions will soon be available for purchase; check the conference website during the next week for more information.