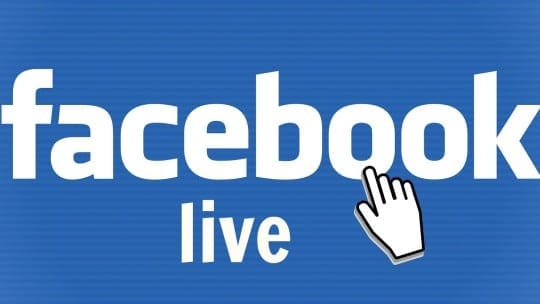 Social channels seemed to be stepping on each other as they touted their latest forays into live streaming. Shortly before Twitter was getting set to live stream its second NFL Thursday Night Football contest Sept. 22, Facebook and Twitter each announced that they had secured partnerships with television networks to live stream coverage of the first debate between Hillary Clinton and Donald Trump. Facebook Live will carry ABC's telecast; Twitter, in its Moments tab, will live stream Bloomberg's coverage.
In terms of political live streaming, Periscope grabbed headlines far earlier in the year when several enterprising Democrats made like C-SPAN, whose cameras were shuttered by Republicans, and streamed their party's congressional sit-in from the House chamber ( PRN, June 27).
A bit before the Clinton-Trump live stream deals were announced, Republican Gov. Bruce Rauner of Illinois held the first of what he said would be regular Facebook Live chats. From his office in the Capitol, Rauner answered eight questions his staff selected from Twitter and Facebook submissions. While it can be argued it's less of a chat when the speaker knows the questions in advance, there was an uncontrolled element in play. As Rauner answered questions about taxes, the state budget and term limits for 25 minutes, some of the 600 viewers watching the live stream registered their feelings about his oratory using Facebook's emoticons. Both happy and sad faces were deployed.
With White House aspirants and professional footballers live streaming, what are the best ways for brand communicators to take advantage of these live streaming tools? We asked communicators for insight about content strategy and content creation, selling these live (read "unpredictable") tools to the C-suite, measuring effectiveness and working with influencers.
It's Live But...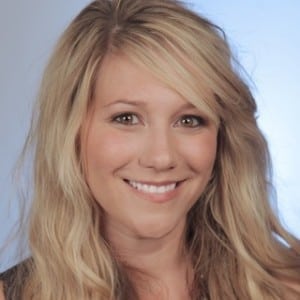 Yes, Facebook Live and Periscope are contemporary tools, but the basics of traditional content strategy still apply. "Let an editorial calendar guide your themes for all content each month," says Blair Broussard, SVP, ARPR.
Another tip: "Ensure you are incorporating Facebook Live and Periscope into your plans, not the other way around…[live streaming content] should supplement goals already in your editorial calendar," Broussard says.
Erin Flior, senior director of digital communications, Cystic Fibrosis Foundation, national office, agrees. Her team does extensive planning, often based around events, to provide experiences through live streaming that fans would miss otherwise. "We scout locations (a tip: Make sure [they have] good cell reception), pick a host, storyboard, prepare questions and practice...a lot of people aren't good on the fly...we want to remove any chance of awkwardness" during live streaming. While a staffer is on hand to accept and relay audience questions during streams, questions used are in areas that the host and interview subject are familiar with, she says. Flior has a unique audience situation in that people with cystic fibrosis can't be in the same room with other people with cystic fibrosis as "the risk of cross-infection increases." This puts a premium on her group's video work.
Still, for Flior engagement is top of mind. For example, instead of streaming a major conference, her team will invite speakers from the conference for intimate interviews that are live streamed.
For Karen Vega, director of earned media and social activations, Viacom Media Networks, the trick is providing live content that feels somewhat spontaneous but has plenty of planning behind it. "Ideating on how the content of your broadcast will flow is essential while making the stream feel as real and as unscripted as possible," she says. "Drop-off rates are high on Facebook Live, so while the unexpected can be great, content creators should have an idea of how to keep users engaged throughout the stream." Adds Broussard, "Draft a script or, at the very least, a planned introduction and wrap-up along with a general overview that guides the flow of the live video." Sounding like someone who's been there and done that, Broussard says, "You really can never be too prepared…with nothing planned to say, 10 seconds can easily feel like 10 minutes."
Selling the C-suite:
Planning also will help you get senior executives to sign off on tools that have the potential to capture moments that are anathema to your brand's image. "Ensure you identify goals and objectives" of live streaming content, Broussard says. In addition, make sure the planned content "supports larger, overarching business goals."
For example, Salesforce executed a Facebook Live video around an internship event it hosted. The video was a part of a larger push for internship recruitment. "The message was easily controlled because the informal chat about the event was a scripted, or outlined, discussion between employees who were overseeing it." Vega urges taking small steps first. "Test live video on platforms with smaller reach," she says. Plan your Facebook Live strategy by testing other live-streaming services, such as Google Hangouts, she adds. Still she believes "companies willing to give up a bit of control will succeed with live streaming…companies should embrace the dialogue and look to humanize their brands. It ultimately is going to allow for audiences to trust it and embrace it."
MEASUREMENT
Again, the theme of applying traditional methods to a new tool holds. Broussard advocates "setting quantifiable goals and objectives" as you plan your live stream. Going back to the example of the Salesforce internship video, Broussard says one of the goals likely was to "increase traffic to the recruitment page on the website, or increase comments on social channels around the internship program." Broussard urges connecting live streams "with overarching goals…"
Another tip: Define your KPI and ensure that there is a very clear call to action at the end of the live stream "so you can measure the action you requested."
For Vega, "The only way you can evaluate live streams is by publishing a healthy cadence of live video and analyzing audience retention rates and engagement metrics, including sentiment analysis on how audiences are reacting to the live stream." Flior also tracks sentiment analysis and adds that the Facebook emojis are useful. She warns that Facebook counts anything more than two seconds as a view, so while she follows views, both live and after a live stream is viewed in an archive, "what we really care about is engagement."
Influencers and Live Streaming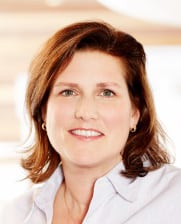 Broussard urges communicators to understand Facebook doesn't allow influencers to promote live streams on their personal pages, only on brand pages. "I'm sure that is in the process of changing," she adds.
And the hottest influencer isn't necessarily your only option, says Clay Helm, PR director at Autodesk. "Look for people on the rise who have shown more than six months of steady growth of viewers," she says.
Vega says once you've found the right influencer, "someone who is charismatic and a natural on camera," there's more work to be done, including media training, extensive practice and on-camera rehearsing. "No matter how experienced [the influencer], brands will want to control their message while still allowing the individual to be his or her authentic self."
CONTACT: blair@arpr.co eflior@cff.org karen.vega@viacom.com @HelmClay
NOTE: This content appeared originally in PR News Pro, September, 26, 2016. For subscription information, please visit: https://www.prnewsonline.com/about/info