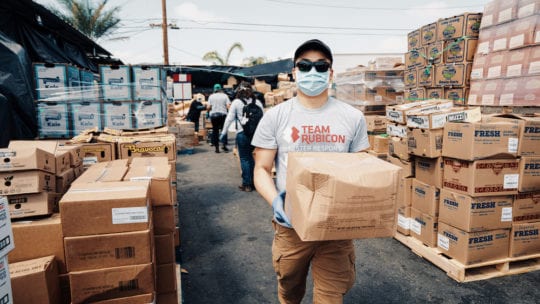 As we've all learned during crisis, outcomes for progress trend higher when we work together, rather than in silos. In honor of Memorial Day, PRNEWS talked with Joy Moh, the head of communications for Team Rubicon. 
Team Rubicon is a veteran-led nonprofit that serves communities by mobilizing veterans and civilians to help people prepare for, respond to and recover from disasters and humanitarian crises. Moh discussed the communications strategy used to deliver project information to its 120,000 volunteers, also known as the Greyshirts. 
PRNEWS: Can you explain the importance of Team Rubicon? What are some of the projects it's recently worked on?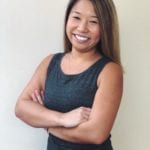 Joy Moh: Amidst the COVID-19 outbreak, Team Rubicon continues to deliver on its core mission of disaster response—for instance responding to the Cookeville, Tenn., tornado, flooding in Oregon and Washington and continuing our rebuild efforts in Houston, Texas. We have also expanded its capabilities to respond to the pandemic by providing food delivery assistance to at-risk populations and helping local, state and federal partners with direct medical response, such as mobile testing sites and on-site medical assistance. 
We also launched the #NeighborsHelpingNeighbors campaign to provide our volunteers opportunities to help neighbors through individual acts of service—from providing a wellness check to taking a neighbor's dog for a walk. Team Rubicon is urging volunteers to share their stories through social media using the #neighborshelpingneighbors hashtag to help spread acts of kindness and service while showing how Americans, especially veterans, are stepping up to lead in times of crisis.
Most recently, we announced The COVID-19 Emergency Food Assistance Program in partnership with the Patient Advocate Foundation and powered by the Bristol Myers Squibb Foundation, which provides immunocompromised individuals with cancer, multiple sclerosis or rheumatoid arthritis a way to request assistance if their ability to access or afford food has been impacted by COVID-19. More information, including application instructions can be found at https://teamrubiconusa.org/applynow. 
PRNEWS: What is the communications strategy for delivering messaging to members (internal)? How are they organized, and how do they get involved?
Moh: We have an amazing network of leaders across our different territories who help to create the communications strategy, and then share the information with volunteers. In each territory, we have volunteer communications leaders, most of whom work in a communications role professionally, who create and execute our communications strategies on a state and local level. From a national perspective, our team deploys email and social communications to ensure that the volunteers are always informed of upcoming initiatives and volunteer opportunities.
PRNEWS: How has Team Rubicon shifted in crisis communication regarding COVID? How are they keeping volunteers safe and communicating that to the volunteers/public?
Moh: Team Rubicon has expanded its capabilities to respond to the pandemic, and we have launched over 198 COVID operations across the country, and have been requested to assist for 268. In launching these operations, both regionally and nationally, Team Rubicon has developed extensive protocols that allow its volunteers to swiftly and safely continue to deliver on its mission. It is extremely important for our volunteers to know that they are protected when they are on the frontlines, so we have trained our leaders to ensure all CDC guidelines and safety protocols are met on every operation. 
PRNEWS: Do you find working with former military members provides a difference in your communications work as opposed to working with corporate executives/brands? 
Moh: Working at TR has challenged me to be a more efficient communicator. Since natural or humanitarian disasters are unpredictable and operations mobilize so quickly, I have been tasked to build out communications strategy with little to no lead time. This has empowered me to make quick decisions with the faith of the leadership team behind me.  
PRNEWS: What's the best part of working with Team Rubicon?
Moh: The best part of working at Team Rubicon is the passion and enthusiasm that each person in the organization exudes. Team Rubicon offers me the opportunity to merge my professional and personal (philanthropic) interests. I have always been incredibly impressed by the positive impact it has on both the communities affected by natural disasters and crises, but also in the veterans that are on the ground every day.