Most communicators would agree it's important for audiences to be able to find their press releases in a Google search. But how can they make sure the right audiences and journalists find those releases?
The first step is making the most of your search data, according to Laura Mitchell, director of digital for Cisco.com. Mitchell, who leads SEO for the technology company's core web property, and her team have a proven system for tying search data to desirable outcomes such as having target readers find releases and other timely content.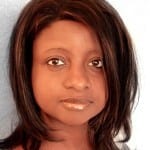 Mitchell, who will break down Cisco's data-driven search strategy for attendees at the Aug. 15 "New Rules of SEO" webinar from the Social Shake-Up, offers the following insights in optimizing press releases for search.
First off, Mitchell says communicators need to ask the following questions of their search data:
How does my audience find my content?
What questions are my audiences asking? What context?
Where else are they going for news or to gather information?
What content are users finding in search?
What competitors are currently ranking for relevant keywords?
Armed with the answers to these questions, Mitchell's colleagues on the communications team create press releases, writing for the users they've researched in order to maximize reach. They also write relevant content on newsworthy events or topics, using timely, catchy headlines that are easily shareable.
Mitchell says that as communicators refine their press releases to suit Google's ever-changing algorithm, they should keep the following in mind:
Press releases will get penalized by Google if they are used to generate inbound links.
Press releases work well for Google My Business (GMB), which lets communicators post updates to showcase what's new, respond to reviews and add photos to their search and Maps listings.
Content syndication is still a good strategy and doesn't automatically lead to penalties, if done right.