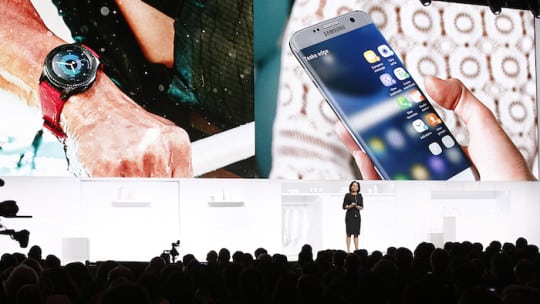 It's hard to believe it's that time of year again.
Each January, the Consumer Electronics Show (CES) showcases the most promising new technology on tap. The communications potential of innovations in healthcare, finance, hospitality and beyond is limitless—but a few areas will get more stage time than others at the conference, which will be held Jan. 9-12 in Las Vegas.
So get those Google Alerts ready: Here are five topics being showcased at next week's show that PR pros will need to stay on top of in 2018.
Augmented and virtual reality. AR and VR will make a repeat appearance this year, with a high number of applications for the hospitality, gaming and entertainment industries to be showcased. Communications professionals working for hotels or tourist destinations will soon be able to offer potential visitors more immersive experiences that go above and beyond a well-staged Instagram photo or 360 video.
AI and machine learning. As regular PR News speaker Brandi Boatner, social and influencer communications lead, at IBM, likes to say, "AI isn't the future—it's already here." Machine-learning platform IBM Watson will certainly have a presence at CES this year, with panelists discussing the power of Watson as "an AI platform that embeds in workflows" and "learns from small data sets." The "small data sets" piece is key. It means AI is no longer a technology limited to large corporations with access to big data. Communicators at organizations of all sizes will soon be able to discover more about their audiences by asking smarter questions of their data.
Healthcare technology. A session on "The Invisible Doctor" will explore the ways mobile technology is providing patients with remote access to medical providers. Also on the (operating) table: more personalized care, wearable fitness trackers and AI's role in improving medical procedures. As with the financial space, communicators in the growing healthcare space must stay current on these emerging technologies to better serve clients and stakeholders.
Influencer marketing. CES will hold a session "celebrating the influencer," with Univision and Edelman speakers in tow. "Influencer" is defined in the conference program as a "category of superstar that includes models, TV and YouTube stars and...those famous simply for being famous"; "micro-influencer" and "industry thought leader" were notably missing from the copy. Is the influencer marketing world reverting to its Kardashian roots? Or will there be new ways to leverage star power in coming months?
Digital payment innovation. The conference will put a heavy focus on Internet of Things-connected credit cards, cryptocurrency and other forms of digital payments this year. This opens up opportunities for communicators—especially those working with B2C brands or clients—to use their storytelling skills to transmute complex concepts (blockchain, bitcoin, etc.) into ideas the average consumer can understand. And for PR pros not versed on the latest in financial technology, this is a wake-up call to read up or risk getting left behind.
Follow Sophie: @SophieMaerowitz