Communications professionals are well aware of the business value they bring to their organizations and to their clients. Communicating that value to the C-suite, though, has historically been a struggle, which is no small irony.
The availability of digital data has proven to be a mixed blessing for PR professionals. The data is there to show a multitude of communications successes but, for CEOs and CFOs, data that doesn't connect directly to business goals can seem devoid of value and meaning.
PR News and media monitoring and analytics company PublicRelay addressed these issues at a Communications Leadership Roundtable they co-hosted in New York at the close of 2017. Before and after the roundtable discussion, PR News spoke with individual participants to get their take on the state of C-suite appreciation of the PR discipline.
PR News: How has senior leaders' perception of PR changed in the past few years?
Michael Schneider, Vice President of Public Relations, ADP
"Today everything absolutely has to be rooted in measurement and strategy. If your strategy is rooted in your overall business objectives, and you have a really disciplined approach to PR measurement, and you can show how you're helping to move the needle, you're really impacting outcomes and you're driving the business strategy. That is really what people are looking at in terms of is the budget well spent or not spent, or how it might need to be adjusted."
Catherine Hernandez-Blades, Chief Brand and Communications Officer, Aflac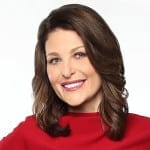 "The C-suite today very much sees communications as a strategic businesses partner. They understand the importance of reputation, and see it as a very strategic function, much more so than it had ever been before.
We do a survey every year of investors, both institutional and private, and the first year we did it—two years ago—only 60% of investors said they would actually not invest in a company that had a bad reputation. This year that number has jumped to 80%. So it really means dollars, and that's why it's so important."
Jessica Driscoll, Vice President of Communications, Discovery Channel 
"Everyone sees communications and PR as a very important spoke in the wheel. It's part of the entire marketing, promotions, digital aspect. And I think that communications actually help lead it, because they're the group that has the pulse on what the consumer out there and the media is going to present as important. I do feel that it is elevated a bit because social comes into play, and I see social blending into PR. That's probably the biggest difference in the past few years."
Nadia Petschek Rawls, Director of Social Media and Audience Development, TED Conferences
"In the past couple years, it's changed fairly dramatically. They've started to see how much it can do for the company and just how much traffic it can drive, but also how much the audience is dispersed across platforms now. For TED, if we're not reaching our customers where they are, then they're not watching TED Talks. And so [the C-suite] has started to recognize and invest in reaching them in the places where they are, including social media."
Allyson Hugley, President of Measurement and Analytics, Weber Shandwick
"There's much more scrutiny. More scrutiny in terms of wanting to see more results, reporting impact on the business. And what continues to be communicated to us is the idea of data that reflects on demonstrating value. It's great to have a creative idea, but you really want to show business impact. Given the economic cycle and the nature of business, there's just more scrutiny and a need for more data.
The most recent CMO study had analytics being one of the most significant slices of the budget. So [the emphasis is on] data and proof points—not just measurement but this idea of optimization and making sure that you have data to understand that you're reaching the right audience and you're then harnessing that data. Having those mechanisms and being able to prove your efforts and then also being able to become a more efficient communications engine is going to be what moves you forward."
PR News: Are the old models of measurement contributing to this era of content pollution and, if so, what needs to change?
Andrew Bowins, Executive Director, Corporate Reputation & Communications, KPMG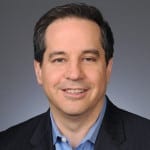 "It's certainly a golden age for communicators now. With the convergence of traditional media and social media, the power of storytelling has never been more important from a reputation perspective. Unfortunately, we are in an era of content pollution, and I think the models do need to change. In fact, to sit in the boardroom with credibility and talk to the C-suite these days, it's not about metrics and traditional volume metrics or buzz PR metrics, it's about the insights and the perspective that you can bring. So, yes, you have to measure, you have to look at the different channels where your audience is communicating, but you have to unlock insights that'll perk up an executive's ear. And those insights need to be something that tells them about what's shaping their business, affecting their brand or what's an opportunity in the business. If you can bring your data and measurement into that insights conversation, you have a secure seat in the boardroom and you'll thrive in the era of golden communications."
PR News: Are senior leaders asking for different types of measurement than they have in the past? And how are the best companies addressing this need?
Eric Koefoot, President and CEO, Public Relay
"One of the biggest changes that we've seen in recent years is the desire for communicators to have a dialogue with the CEO. What are the issues that the company is facing? What are the reputational drivers that the CEO has to answer to? Are we a socially responsible company, are we innovative, are our products making changes in people's lives? Those are the kinds of things that communicators are being asked to measure.
And it's really about an investment in PR. That's a change that companies need to address more in the business and in the communications function, whether that's staff or knowledge or capabilities, or funding and budget to be able to afford the tools that allow them to measure their work in new ways—things that weren't even available five, seven, 10 years ago." 
PR News: What is the next-generation communicator going to look like?
Rosemary Mercedes, Chief Communications Officer, Univision
"The next-gen communicator is going to be more of a communications ninja. Gone are the days where you could specialize in one thing. You have to be good at a lot of things at once. There's speed, there's accuracy, you have to have flexibility, diversity of thought and interests. All of that fuels the communications person of the future. Not only do you have to be good at media relations and manage relationships, you also have to know how to integrate social and other technology."
PR News: How can brands and agencies cope with the divisive political and cultural climate we're living in, and how can organizations prepare themselves for the new normal of presidential tweets, fake news and political issues that seem impossible to avoid?
Steve Cody, Co-founder and CEO, Peppercomm
"The fundamental answer is to have a corporate purpose, to understand what your mission and values are and let that be your North Star in terms of reacting to either a Charlottesville, or a Matt Lauer situation, Charlie Rose situation or the NFL. When you find companies slipping up, as Under Armour has or Keurig did with their sponsorship, it tells me they don't have a corporate purpose, and they're not sure how exactly to respond to a breaking crisis."
Connect with Samantha: @samantha_c_wood