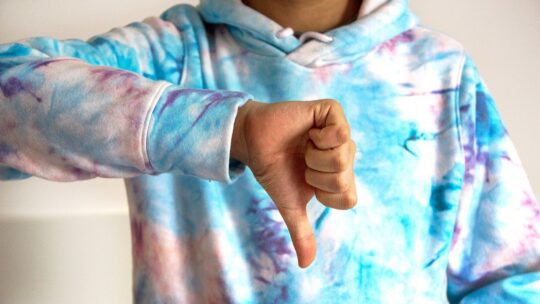 What's in a brand name? Can it truly have an impact on consumer forgiveness when said brand is faced with a reputation crisis? A new study from the Journal of Business Research, "So fun! How fun brand names affect forgiveness of hedonic and utilitarian products," suggests some brands are more forgivable than others, in particular those with inventive or fun names. 
Authors Shelly Rathee (Villanova University), Tamara M. Masters (University of Utah) and Grace F. Yu-Buck (University of Maryland Eastern Shore) believe fun brand names can buffer against the fallout from crises, both performance-related (e.g., leaky garden hose) and value-related (e.g., racially insensitive remarks by a CEO). Through their research the team discovered that a consumer is more willing to forgive a fun brand if its product is utilitarian (e.g. Wayfair), as opposed to a fun brand with a hedonic or indulgent product (e.g. Groupon).
The study looks at elements that define a fun brand name, including cute fonts, symbols, emojis, unconventional spellings and vibrant colors. Their examples of other fun brands with utilitarian products include Trader Joe's and Geico. Meanwhile, hedonic products include those from Starbucks and Wendy's. 
Are Netflix and Facebook 'Fun' Enough?
One might look to two recent crisis at Netflix and Facebook, respectively, and wonder if their brand names and products might prompt faster forgiveness from users. Facebook, of course, continues to deal with the fallout whistleblower Frances Haugen and The Facebook Papers, which, so far, have revealed shady algorithm policies misinformation and targeting. And over at Netflix, the firing of an employee over a controversial response to comedian Dave Chappelle's latest special, which discusses his opinions on transgender individuals at length. 
Adam Ritchie of Adam Ritchie Brand Direction says if a brand wants easy forgiveness in a crisis its transgression can't be that bad. In addition, he suggests a brand should have spent years building a reservoir of goodwill large enough to make people want to forgive it rather than punish it. For Facebook that may not be the case. 
"Facebook—a company which has gone all the way through the brand lifecycle and come out the other side as a utility—what their users think of them doesn't matter as much as what the government and their marketing partners think of them," Ritchie says. "Utilities only need permission to operate: not forgiveness."
But, Ritchie says, the link between forgiveness and naming doesn't apply. The name Facebook isn't cute, it's creepy. 
"[Its] name could be Squigglebook and people would still have a problem with getting their feelings poked for clicks," he added.
Creativity Can't Solve Everything
As a caution to communication pros and chief executives, the study authors stress that linguistic creativity alone will neither protect a brand's bottom line from enduring a crisis nor relinquish a its need for accountability.  
"Without forgiveness, consumers' responses to a transgression can mean the loss of their business and negative word of mouth that may turn other consumers away from the brand, leading to further loss of revenue," the authors write.
Turning to Netflix and Dave Chappelle, Brian Hart, Flackable's founder and president, says before a brand or individual responds to a crisis, it needs to think about the outrage's origin. 
"When a group already hates you before the crisis, it's profoundly misguided to think an apology will calm the matter," Hart says. "Take Dave Chappelle, for example. The folks outraged over "The Closer" don't want an apology. They're not going to forgive him. That's not what they're after. They want him cancelled. That's why Dave's un-panicked, unapologetic tone was the perfect response to this situation."
So what else can brands do? Ironically, even though products are not comedians, Ritchie says having a sense of humor can sometimes thaw an audience freeze-out, if no one outside of the brand is being directly affected.  
"If a brand is in the middle of a crisis where nobody's being hurt except the brand, one of the best things it can do is make fun of itself," Ritchie says. "KFC acknowledged its UK chicken shortage by taking out a full-page apology ad in the Sun and Metro papers, and rearranging the letters on its buckets to say, 'FCK.'" 
And as for Facebook? Users and haters might just take a brand re-name into their own hands. 
"For Facebook, it's the casual-to-hardcore user base that matters, as well as the company's alarming inability to gain traction with Gen Z users," Hart says. "While apologies paired with meaningful action might help with short-term damage control, the "Boomerbook" image will prove to be a more significant branding crisis over the long term."
Nicole Schuman is a reporter for PRNEWS. Follow her @buffalogal