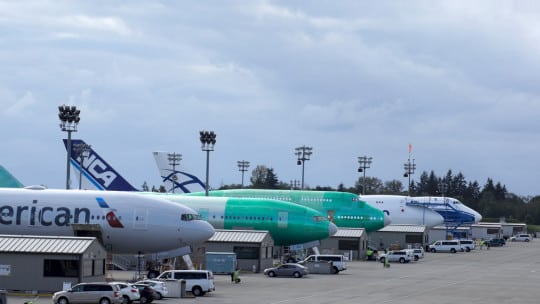 When it comes to framing news in a flattering light to the right audience, Boeing has just pulled a deft PR judo maneuver that's worth studying.
On Dec. 11 Boeing signed a deal to sell 80 aircraft to Iran for $16.6 billion, a deal only possible because of the nuclear deal framework the Obama administration negotiated in 2015, which lifted economic and financial sanctions against Iran. But there's a huge obstacle that could cause trouble come Jan. 20: Donald Trump. The president-elect has at various times badmouthed Boeing, Iran and the deal Obama struck, which leaves Boeing's big score looking as if it's on shaky ground. Republicans in the House have already introduced a bill that seeks to scuttle the deal.
However, a glimmer of hope shines through in certain things Trump has said, such as the below tweet from January:
Iran is going to buy 114 jetliners with a small part of the $150 billion we are giving them...but they won't buy from U.S., rather Airbus!

— Donald J. Trump (@realDonaldTrump) January 17, 2016

So what's the savvy aerospace company to do? Frame the issue around something that Trump has professed to value: American jobs, and money flowing to American companies.
Boeing's news release about the deal makes a preemptive strike in a sub-headline, boasting "New orders will support nearly 100,000 U.S. jobs." This is elaborated upon later in the copy: "Today's agreement will support tens of thousands of U.S. jobs directly associated with production and delivery of the 777-300ERs and nearly 100,000 U.S. jobs in the U.S. aerospace value stream for the full course of deliveries."
It's a good point. What's at stake is the potential for foreign competitors like Airbus to take business away from U.S. companies. By framing the news this way, Boeing makes it more difficult for Trump to oppose its actions. It's not often that PR pros are called upon to tailor a message to an audience of one, but when that happens, it's very important to know what will make that one person sit up and take notice.
Follow Ian on Twitter: @ianwright0101