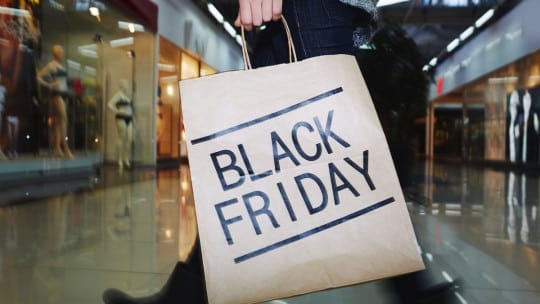 The thought of Black Friday brings to mind images of huddled shoppers braving the cold at 5 a.m., waiting for the doors of their favorite store to open so they can barge through, trampling anyone who gets in their way.
But at least one big retailer has decided to sit this one out, garnering positive coverage by its inaction.
For years, big brands have offered supposedly the best deals of the year on this one crazy day. But this year, as the advertisements roll in, Black Friday and holiday shopping in general will take on a different look. Brick-and-mortar stores have been having a harder time attracting shoppers, as online retailers like Amazon (and, increasingly, Walmart) continue to grow in popularity.
So, holiday shoppers are already seeing Black Friday deals start before Thanksgiving and, for the most part, continue until Christmas. Here's a look at some of the brands offering in-store and online deals, as well as a brand that is taking a strong stand against the Black Friday madness.
Walmart
Walmart can't wait until Friday to start the Black Friday deals, so it's jumping the gun. Online sales will start at 12:01 a.m. Thanksgiving on the retailer's website. Walmart stores will be open all day Thanksgiving, and the special Black Friday sales will start in-store at 6 p.m. local time.
Amazon
For Amazon, Black Friday has nothing to do with extended work hours or door-busting lines of customers. So, they're offering Black Friday deals for the whole week of Nov. 17. And, there's no doubt that Amazon will see Cyber Monday deals as well, extending Black Friday to an eight-day affair.
REI
In an contrarian effort (and savvy PR move), REI stores will remain closed for Thanksgiving and Black Friday for the third year in a row, giving all 12,000 employees a paid day off to enjoy the outdoors. The retailer has been gaining momentum around the yearly move, and used #OptOutside to promote the efforts. The bold move has become a tool to improve brand reputation and garner positive coverage, while encouraging user-generated content through the hashtag.
Connect with Samantha: @samantha_c_wood