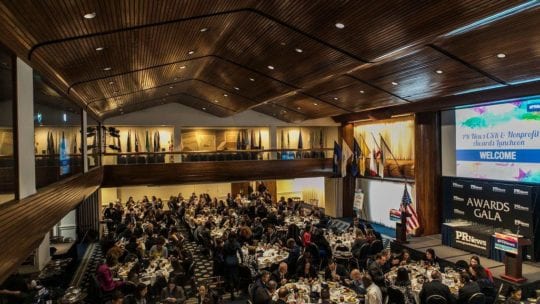 Most consumers get a little boost when they learn the brands they support practice an element of social good. Corporate Social Responsibility, affectionately referred to in the communications world as CSR, provides an organization with the opportunity to give back and make a difference. As the entry deadline for the 2020 PRNEWS Nonprofit/CSR Awards looms, we take a look at several past winners who really leaned into the mission of creating change. 
Many grocery stores work with local food pantries to provide donations for excess goods. In 2018, The Kroger Company took things up a notch, and earned the CSR Award for Environmental Stewardship as a result. Kroger's Zero Hunger │Zero Waste campaign acknowledged the needs of many communities through pledging a Food Rescue Program, as well as encouraging customers to eliminate food waste in their own kitchens. 
Keith Dailey, the vice president of corporate affairs at Kroger noted an "AHA!" moment, when they realized the two issues could be intertwined. 
"We realized that many companies address hunger, and many companies address zero waste, but we could be the company that uniquely addresses the nexus between hunger and waste," he said.
Intrepid Travel, winners of the CSR Award in the blog category, echoed a focus on community by sharing the stories of local residents by those in the travel industry. They said that sharing these stories displays a mutual, honest respect, rather than using them for profit. 
"We're lucky enough to have local tour guides," said Bex Shapiro, senior editorial manager at Intrepid Travel North America. "In our content marketing, we just talk to them. When you actually have locals on the ground in hundreds of countries, that content is much more authentic and meaningful."
There are still a couple of weeks left to enter to celebrate your organization making a difference with CSR. Review this year's awards categories and enter here to share your best work with the PR community. We're looking forward to seeing all of the amazing campaigns utilized to promote change for the greater good in 2019.