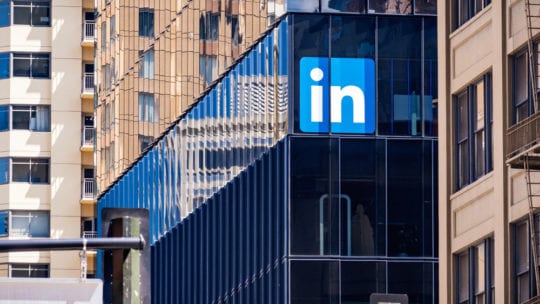 Sending out press releases doesn't cut it any more. Their language is antiquated, and reporters mostly ignore mass emails. Releases also lack that "cool" factor—they tell the recipient that you don't know how to work your socials.
But should you use social networks to get your message out? The answer is no–and a big fat yes. Most of the time you should just say no to Facebook, target tweets carefully and, most importantly, embrace LinkedIn and its tools. LinkedIn exists to help people and businesses connect, and an effective strategy will put your story in front of a large audience.
"I find LinkedIn to be a good way to build one's brand, reputation, and point of view," says Peter Himler, a PR strategist with Flatiron Communications LLC in New York. "It's an important platform for advancing your goals."
But communicators need to know how to do that. LinkedIn is best used as a platform to highlight your thought leadership, announce the good stuff you've got going on, and put your savvy people up front to let them shine. What's more, LinkedIn rules don't require exclusivity. If your company has a blog, you can feed directly into it.
What's that story going to be? People, success stories, trends, stats.  LinkedIn's native video sharing, meanwhile, allows you to communicate in an even more effective way—providing you know the rules on what makes people click and watch. You'll need a good mix of interesting and crisp visuals, and punchy, assertive text.
Here's how to do LinkedIn right:
• Share inside scoops on how you came up with a new product. People are always fascinated by behind-the-scenes looks, especially if you have well-known designers or thought leaders.
• Tell people about new hires. Highlight how they got there; any challenges they've surmounted; what they hope to bring to their new position and how that fits in with the company and its core values. Conversely, are you hiring? LinkedIn is a great way to show why smart people should work with you.
• Give a hint about a new product. I'm fascinated by auto teasers. They first show an intriguing headlight pattern flashing. Then part of a fender. It's all dark, mysterious, and makes you want to see the whole thing. Do something in your industry or field that mimics the perfect teaser. Yours doesn't have to be as elaborate as this one, but you get the idea.
• Travel virtually to an event. If your team has a booth and visitors at a great event, here's a chance to show it off, and show off your team's hard work there.
• They saw it on TV. LinkedIn has made it easy to post. But you need to be video-savvy. Know that most people look at social media videos with the sound turned off, so place text on the screen along with the person or event you're highlighting. Besides, punchy, assertive text just looks authoritative and bolsters the visual imagery on the rest of the screen.
With these tips in mind, you and your company will master LinkedIn, and the benefits—prominence, thought leadership, and that all-important "cool" perception–will accrue.