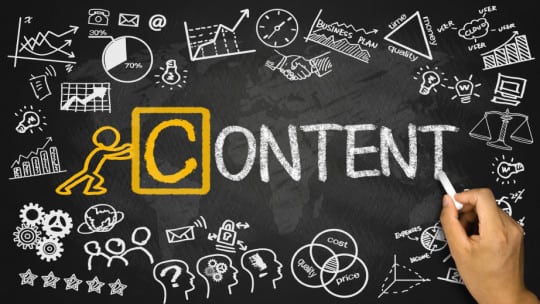 It's easy to tell which brands still manage their digital content strategies the same way they did before the emergence of online media. Like a custody battle, marketing and PR fight for responsibility for the brand online, with each one handling specific customer interactions and content in a fractured arrangement.
On the other hand, many B2B communicators are well positioned to take on responsibilities for digital strategy because they manage a tightly defined media universe where their content must address the entire customer experience.
For business communicators, producing and sharing digital content that maximizes sales requires special attention in three areas: data, design and direct access to relationship owners.
1. Data Informs Strategy: Before developing your B2B digital content strategy, the first thing to understand is how customers want to interact online with your brand and its competitors. Measure and evaluate key metrics to uncover trouble spots or highlight what's working well with the customer experience. Findings from customer surveys, social listening and audits of search engine results can give you important clues about loyalty, product satisfaction, brand sentiment and media channel preferences. For instance, asking B2B buyers about how their choices are influenced by supply chain issues, such as fluctuating commodity and feedstock prices or shipping delays due to political turmoil, also can help you curate news or thought leadership pieces online. In another example, although the professional community naturally convenes on LinkedIn, you also should consider sharing content via Pinterest, YouTube or Slideshare to populate search results for B2B customers who look online for visuals of product features before making a purchase.
2. Design Content for Sharing: B2B information often is highly technical and published in a format not suitable for sharing on social sites or mobile apps. Engineers, scientists and technologists often create content such as product specification sheets, research studies or white papers. As such these pieces of content are packed with detailed numbers and unemotional text whose industry jargon or academic terms will be challenging to the less-sophisticated reader. Instead of merely posting such robust materials online where your call-to-action risks being buried, create more compact versions, or digital "appetizers," which can be quickly consumed and then passed along by customers. Major facts and figures can be featured, but messages should rely on emotional triggers (e.g., humor, surprise, empathy). Well-produced infographics, memes with images or GIFs, short explainer videos, and animated clips are great ways to merchandise weightier B2B content for online audiences. Don't forget to add social-sharing features to give your content legs along the customer journey.
3. Direct Access to Relationship Owners: Relationships can make or break B2B sales. Customer loyalty can be bound to an account representative, a field technician, or even the CEO as the top influencer. Consider how visible these relationship owners are on social media or as the call-to-action contact on digital campaigns. Today C-suite executives are expected to use social media but to avoid posting vacation selfies, according to the 2016 Global Street Fight Study from G&S Business Communications and Harris Poll. The study shows 64% of Americans think it is important for senior business leaders to have an active presence on social media, and 46% want them to share company news and information. Nearly two-thirds (64%) say corporate leaders should not use social channels to share personal opinions.
The ways that B2B online strategies can drive sales will continue to expand, and not merely by mimicking trends set by consumer-facing brands. By staying relevant to customers throughout purchase journeys and encouraging interaction with newer forms of business storytelling, B2B communicators can make sure their digital and social content converts leads into sales.
CONTACT: mbuhay@gscommunications.com