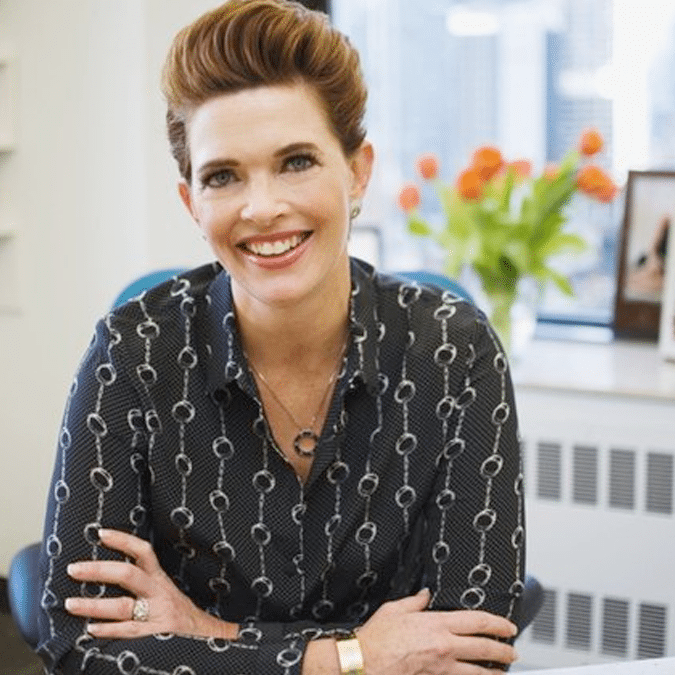 PR News recently asked its community to tell us who should be listed among the top game-changers of PR in the last few years. Here, we look at game-changer Kathleen Henson. Check out the complete list of the 50 Game-Changers of PR for 2017.
Kathleen Henson has led her team with kindness and family at the forefront of everything, and it has resulted in both happy employees and happy clients.
At Henson Consulting, established in Chicago in 2001, Henson leads with the belief that if you are joyful outside of your profession—in your personal life—you will bring that joy to the office and to the clients you serve.
Early in her career, Henson did not find many role models as a mother and a working professional. Now, she strives to be that model for her employees, by allowing generous vacation time, an extra week off for major life events and complete flexibility and understanding when it comes to family needs.
For Henson, being a good mom always comes first, but as a business leader, she has constructed the right support for the firm's 50-plus clients. Career highlights for Henson include orchestrating the World's Largest Champagne Bottle by Korbel Champagne as part of its nationwide Millennium Practice Party Tour; formulating strategic partnership between Philadelphia Cream Cheese and No Kid Hungry to help eliminate childhood hunger; and successfully elevating brands through numerous celebrity partnerships and events.
Among her agency's seven core values of kindness, smarts, hustle, authenticity, creativity, passion and accountability, Henson holds kindness and authenticity in highest regard. Being kind is not often commonplace in the corporate world, but Henson has been known to fire lucrative clients that do not treat her or her team well, in an effort to shift focus to doing better business and keeping her employees happy.
In an article published by NBC News, Henson summed it up: "Here's what I've learned over a 25-year career: If you lead with a kind word or a thoughtful gesture, you are squarely better off than if you bark a command or send a terse email. Not only will kindness make your business associates feel a sense of trust and comfort, it will actually benefit the bottom line."
Her multiple accolades, both individually and for her agency, show the effectiveness of her leading with positivity. In June 2015, Henson was included among nine Chicago "Women of Influence" in Michigan Avenue Magazine. She was also named the 2014 PR Professional of the Year in Chicago by the Public Relations Society of America and her firm was named PR Firm of the Year nationwide by PR News in 2014. Just earlier this year, Henson was named one of the Top Women in PR by PR News.
Most Interesting Fact Not Found on Kathleen's Resume
"I first learned what public relations was in my junior year of college, due to a guest speaker from Hill & Knowlton Chicago, which ended up as my very first employer. However, I almost didn't get into Purdue University. My high school GPA and test scores were good, but not great. It was my essay regarding my life's journey that got me accepted. With little expectation that I would achieve more than a B average within the school of Liberal Arts, I ended up graduating Phi Beta Kappa (top .5 percent) in less than three years and started my 'dream job' at H&K. I recently received the honor of being named a Distinguished Alumni of Purdue University earlier this spring. So, don't ever let conventional scores or other people's perception of your capabilities hold you back. Only you can write your story. Prove them wrong!"
Kathleen's Advice for Her 20-Year-Old Self
"Life is all about the lessons you learn along the way. Stop worrying about what others think and just do your very best being YOU. The seeds you plant now (relationships and connections you make) will become a beautiful garden of gorgeous blooms that will appear throughout your lifetime. Look at each day as a new beginning. No life circumstance and no one will ever define you. You absolutely write your own story and narrative."
Kathleen's Profession in an Alternate Universe
"Had I not gone into public relations, I would have likely become a doctor. I have always been fascinated by medicine and know enough to be dangerous caring for five kids and two parents in their mid-80's. I have a lot of respect for doctors and the problem solving and investigative skills they have to help people get better. My oldest daughter, Emily, is about to enter college and is planning to become an orthopedic surgeon someday. So I can live vicariously through her future achievements!"