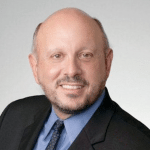 PR News recently asked its community to tell us who should be listed among the top game-changers of PR in the last few years. Here, we look at game-changer Joshua Peck. Check out the complete list of the 50 Game-Changers of PR for 2017.
Joshua Peck was instrumental in establishing legal PR as its own distinct discipline.
The senior manager of media relations at Philadelphia-based Duane Morris LLP created the only legal PR trade group, Law Firm Media Professionals (LFMP), in 2002 and continues to run the group to this day. LFMP has provided many legal PR pros with opportunities and new-found employment relationships, creating a greater sense of camaraderie and building a community from scratch.
The group continues to grow—in fact, most of the 100 largest law firms in America are members and many top PR firms, such as Infinite Global, Rubenstein, Jaffe & Associates and Allan Ripp Communications, are key members.
Peck is a frequent national and international guest lecturer, representing both LFMP and the Legal Marketing Association, at events ranging from San Francisco to Milan and many stops in between. He has also been honored with the annual FOJ Charity Award, presented by Jaffe PR
A 25-year veteran of the PR industry, Peck has represented many top law firms such as DLA Piper and Linklaters, has worked in-house at Kirkland & Ellis and Hughes Hubbard & Reed, and has kept Duane Morris in the media circuit all over the world.
Most Interesting Fact Not Found on Joshua's Resume
Two things come to mind: Four years ago, I belatedly married my college sweetheart, Elisa Frye, a mere 34 years after we first met. It's just like one of those movies starring Anne Hathaway. We dated for just a year or so in college, couldn't hold it together (my fault, actually), but re-met at our college newspaper reunion, two marriages later (one for each of us, that is). We've just had a second honeymoon in Tuscany. I'm pretty sure we got it right this time.
Also, as a very young boy, I had a batting lesson with Jackie Robinson. THE Jackie Robinson, who had done some civil rights work with my father. (He said to watch the ball. The lesson didn't help.)
Joshua's Advice to His 20-Year-Old Self
I read this question and immediately thought of the 2004 presidential campaign, during which Teresa Heinz, the wife of Democratic candidate (and later Secretary of State) John Kerry, seemingly had a habit of saying whatever was on her mind—to supporters, opponents, and not infrequently, to reporters. This is ill-advised in politics, and indeed, in law firm life as well. A television commentator, once noting yet another tough moment for Ms. Heinz, turned to the camera and asked: "Has the woman EVER had an unexpressed thought?"
The advice I might give young me, looking back, is to take a cue from that reporter. "It's fine to have lots of interesting and possibly provocative thoughts; no need, however, to vocalize them ALL."
Joshua's Profession in an Alternate Universe
I come from a family of psychiatrists, psychologists and psychotherapists, and I am interested in the inner workings of the human mind and spirit. I have no idea whether I'd have a genetic aptitude for it, but I would certainly find it challenging and rewarding to help people with their (non-public-relations-related) problems. I only have one of the skills I need right now, though; I listen.