Winner: Proof Integrated Communications and the Nevada Commission on Tourism - Travel Nevada's Twitter Outreach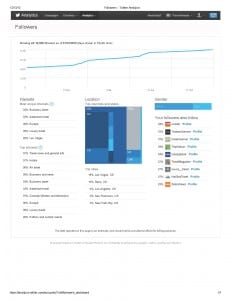 The Nevada Commission on Tourism (NCOT) set out to reposition its consumer-facing brand, Travel Nevada, to better highlight Nevada as a unique, thrilling and quirky travel destination.
In creating the NCOT Twitter campaign for Travel Nevada, the team at BM and Proof faced two core challenges – national target audiences did not understand offerings outside of Las Vegas and Reno-Tahoe and Nevadans did not want to travel within the state. Plus, NCOT's Twitter lacked in content and consistency.
The team aligned Tweets with the seven determined buckets including "Road Trips" Execution and "History & Heritage" Execution. For the latter, the team used owned social media properties to highlight Nevada museums, which offer different perspectives on the state's history from American Indian culture to the significance of the railroad.
With respect to "Road Trips" Execution, to maximize on regional and intrastate travel, the team developed and promoted road trip travel itineraries for Southern and Northern Nevada that lived on TravelNevada.com and were promoted using #NVRoadTrip across social media properties. To amplify the road trip experience, the team also created a roadtrip themed Spotify playlist.
Through this campaign, Twitter followers increased 48 percent from 6,800 to 12,927. In all, online conversations increased from 900 daily posts to 3,212. Additionally, daily neutral/positive sentiment increased by 840%. Visitation to Nevada's destinations increased along with traveler's time and money spent while vacationing. Travel Nevada ensured that travelers' experiences did not begin and end with Nevada's physical borders.
Honorable Mentions:
Genzyme, a Sanofi Company - Science Offsite Twitter Campaign
Sony Computer Entertainment America - @PlayStation