Winner: Lippe Taylor and Elizabeth Arden - UNTOLD In The City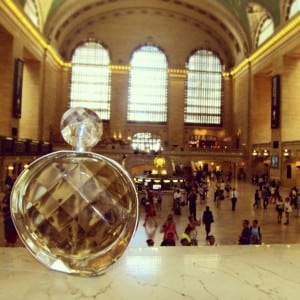 The primary objective of this creative effort by Lippe Taylor and Elizabeth Arden was to generate awareness of Elizabeth Arden's newest fragrance, UNTOLD, promote product consideration among new and younger consumers [women 27-44] and to support the launch of Elizabeth Arden's official Instagram page.
The Elizabeth Arden Instagram channel is meant to showcase a day in the life of Elizabeth Arden as a means to help develop a brand personality on Instagram by focusing on Elizabeth Arden as a lifestyle and capitalizing on the New York City brand heritage.
Through thoughtful and strategic image concepts and utilizing some of the monumental landmarks of New York City as built-in backdrops, the campaign was able to take UNTOLD on a visual journey - from the Empire State Building in the summer to Central Park in the fall. Team members personally went by foot to each New York City spot to capture these UNTOLD moments. Staying true to the nature of Instagram, there was no professional photography used and all images were gathered as a consumer would take their own personal Instagram photos.
As a result of the campaign, the effort gained 4,951 new Instagram followers, 143M+ total potential Instagram channel impressions, and 4.2M+ total Instagram channel interactions.
Honorable Mentions:
3M - #ProblemSolved - Brand Relevance Campaign
Dialogue and Diageo - #CÎROCVEGASCHIC
Human Rights Campaign - Love Conquers Hate
United Nations Foundation - The #Unselfie