Winner: Sony Computer Entertainment America  - PlayStation Blog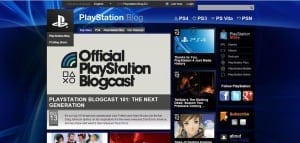 PlayStation.Blog is intended to be a PlayStation fan's "home away from home." PlayStation.Blog was created to increase engagement and conversations with gamers, especially the dedicated community of PlayStation fans. The PlayStation social media team works closely with game developers, partners and PlayStation executives to strategically unveil news and valuable content through PlayStation.Blog.
The blog authors frequently interact with readers directly in the comments section by answering questions or providing a different perspective. It all ties back to being true to gamers, giving fans the news that matters to them, and increasing the overall transparency and visibility of the PlayStation brand.
With the PlayStation 4 (PS4) coming out in November 2013, the team's goal leading up to the launch was to support all activities – from the February 20, 2013 unveiling event to E3 to the November 15, 2013 launch event – with a variety of blog content. The team also set out to increase traffic and engagement among fans.
Thanks to these efforts, the PS4 launch saw impressive blog statistics; in fact, in the month of November 2013, PlayStation.Blog received 2.65 million unique visitors, generating 7.78 million page views.
Honorable Mentions:
APCO Worldwide  - CLIA North America Cruise Forward
Delta Air Lines  - Delta's Social Content Hub: "Taking Off"
Human Rights Campaign
Samsung Electronics - Samsung Tomorrow (Samsung Electronics Official Global Blog)
USANA Health Sciences - What's Up, USANA?
Verizon Wireless Midwest Area