PR News celebrated the 2014 inductees into its Platinum Hall of Fame at the Platinum PR Awards luncheon on Sept. 16, 2014, at New York's Grand Hyatt. The Platinum Hall of Fame honors PR campaigns that have been around for at least three years and that we think will likely be referred to in years to come—after the campaigns have ended—as having been very original and having had a larger impact than even its creators might have imagined.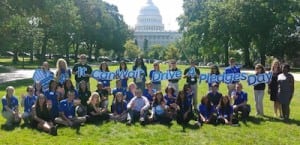 AT&T – It Can Wait
Few things have become more ingrained in our everyday lives—more relevant to us all—than our smartphones. But the misuse of a smartphone, such as texting while driving, can forever change the life of the driver and the lives of others. In an instant, something considered so absolutely relevant—a smartphone with a text message that takes a driver's eyes off the road—can become so painfully irrelevant. Not often will a company call on people not to use one of its services, but that's exactly what has been at the heart of AT&T's effort to curb texting while driving. Since 2009, AT&T, along with its "It Can Wait" agency partners has raised consciousness about the texting and driving issue in advertising, media relations and social media. AT&T's multifaceted communications has tied the brand closely to this life-and-death issue.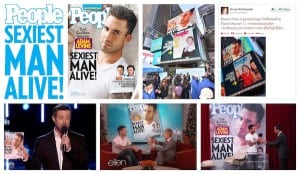 PEOPLE Magazine – PEOPLE's Sexiest Man Alive
This has been a tough decade for magazine brands, as so-called disruptive technology has hurt its advertising model and ravaged a once-profitable media industry. Yet PEOPLE magazine has remained a "money-making machine" for Time Inc., according to Steve Cohn, editor-in-chief of PR News sister brand min. This is in part due to an idea that was hatched in 1985—to slap Mel Gibson on the cover and dub him the "Sexiest Man Alive." SMA has since become a brand-building franchise for PEOPLE, which celebrated its 40th anniversary this past March. This is the case of editorial content become its own PR campaign for the relevance of PEOPLE specifically, and the value of magazines generally.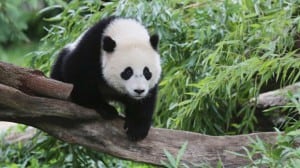 Smithsonian National Zoo – Panda PR
Who can resist a Panda Cam? It's got almost everything you could possible want in a technological distraction—video, cute animals, no cost. The communications team at Smithsonian National Zoo has for years treated the lives of its resident giant pandas Mei Xiang, Tian Tian and cub Bao Bao as news. Beyond the Panda Cam that serves as the centerpiece of the zoo's panda PR, the team provides continual panda updates on its website, and takes to Twitter whenever there is breaking news to share about the pandas ("How do pandas play? Bao Bao gives you a lesson in under a minute"). The National Zoo has 66.2K followers on Twitter—that's a lot of bamboo to chew on.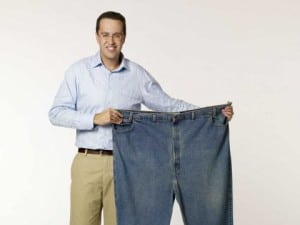 Subway – Jared's Subway Diet
Increasing consciousness about obesity in the U.S. and its connection to soft drinks and fast-food consumption presents a challenge to fast-food chains that seek to keep their PR and advertising messages solely sunny and happy. Subway tackled the issue head-on way back in 2000 after Men's Health magazine in 1999 ran a story about Jared Fogle, who had shed 245 pounds (he had weighed 425 pounds) with a Subway sandwich diet of his own invention. Subway ran a commercial featuring Jared in 2000, sent Jared around the globe to speak at public events and perform coin tosses at sporting events, work with nonprofits such as the American Heart Association, meet the president of the United States and more. Jared continues to serve as a spokesman for Subway and is the president and founder of the Jared Foundation, which fights childhood obesity. He is a walking, talking and eating campaign that links Subway to the notion of smart dietary choices.
Tourism Queensland – Best Jobs in the World
Tourism Australia took one of the most successful tourism campaigns in recent times—Tourism Queensland's 2009 "Best Job in the World"—and made it bigger in 2013. Each competition featured young travelers applying to take jobs working at magnificent tourist destinations in various areas of Australia. Aggressive PR campaigns resulted in placements on Oprah, ESPN, Time Magazine and TechCrunch, among others. BBC produced a reality series following four British applicants who competed for the jobs. More than 330,000 people from 196 countries around the world expressed interest in the dream jobs with more than 40,000 video entries being uploaded. The "Best Job in the World" campaign has transcended its roots and lodged itself in the minds of fantasists worldwide who hope to one day adhere to the "follow your bliss" credo.
United States Marine Corps Reserve – Toys for Tots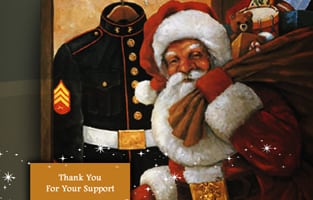 The USMCR founded Toys for Tots in 1947, and every year since, the Marine Corps Reserve has enlisted the aid of celebrities, philanthropists and private citizens to donate and distribute toys to less fortunate children. The program has maintained prominent status as one of the nation's most well-known and popular charities. More than that, the Toys for Tots program has become synonymous with seasonal giving—mere mention of the program puts one in the mindset of community, caring and peace.
USANA Health Sciences – What's Up, USANA? Blog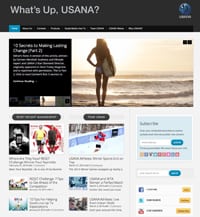 What's Up, USANA?, the official blog of one of the country's leading health and nutrition companies, has received numerous awards (Including a 2014 PR News Social Media Icon Award) and accolades for its informative content, design and media production. There are more than 30 contributors who create near-daily posts making the blog a premier destination for readers who want to learn the latest information about USANA and its projects. This is a classic case of a blog and a brand being so intertwined that they are nearly indistinguishable.
WWF – Earth Hour
Earth Hour is a global environmental movement of WWF. Headquartered in Singapore, Earth Hour is one of the first open-sourced environmental campaigns; it has grown from a symbolic event in one city into a global movement, crowdsourcing actions from individuals, businesses, organizations and governments to generate environmental outcomes. In March 2014, Earth Hour set new records for global participation across the planet, with 162 countries and territories and over 7,000 cities celebrating the event. This year saw the launch of Earth Hour Blue which aims to go beyond the hour with crowdsourcing and crowdfunding initiatives, enabling people to use their voice or their money to support WWF projects.
Previous honorees:
2013 Platinum Hall of Fame honorees
Discovery Communications – Discover Your Impact Day
Domino's – Pizza Turnaround
Frito-Lay – Doritos Crash the Super Bowl
Keep America Beautiful
Macy's Thanksgiving Day Parade
Old Spice – "Smell Like a Man, Man"
Time Warner Cable – Connect a Million Minds
2012 Platinum Hall of Fame honorees
Blendtec – Will It Blend?
IBM – Smarter Planet
charity: water
GEICO – the GEICO Gecko
Oscar Mayer/Kraft Foods – Oscar Mayer Wienermobile
Ronald McDonald House Charities
Self magazine – Pink Ribbon
St. Jude Children's Research Hospital – Thanks and Giving Campaign
Target – Take Charge of Education
2011 Platinum Hall of Fame honorees
Aflac - Aflac Duck
American Airlines and Weber Shandwick - Fuel Smart
Booz Allen Hamilton Inc. - The Real Warriors Campaign
Comcast - Comcast Cares Day
Cone Inc. and Jiffy Lube International - Maintenance Partners for Life
Deloitte - Greening the dot
Edelman/Unilever & Dove – Dove Campaign for Real Beauty
GE - ecomagination
Office Depot Foundation - Backpack Campaign
Yum! Brands - World Hunger Relief
2010 Platinum Hall of Fame honorees
Southwest Airlines Nuts About Southwest Blog
Weber Shandwick/Honeywell Honeywell Hometown Solutions
American Heart Association/Edelman
Go Red for Women 2009: Our Hearts. Our Choice.