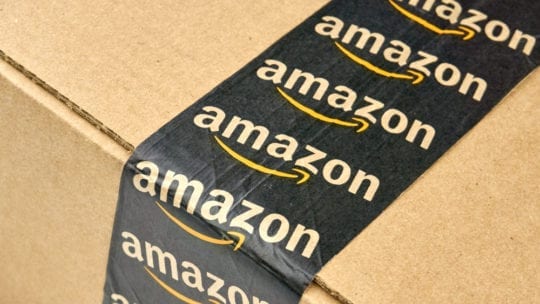 Launched in spring 2018, Amazon's Accelerator program provides select manufacturers with prioritized exposure. In exchange, they make a commitment to marketing on the platform. In addition to placing such brands at the top of search results, Accelerator also provides feedback and shipping logistics assistance.
Accelerator is designed to "offer a way for manufacturers to launch brands and products directly to Amazon," an Amazon spokesperson says.  
The deal may sound like a no-brainer for struggling enterprises and start-ups needing publicity. Yet life under the tech giant's umbrella could mean signing away native audiences and the potential for independent PR. In addition, Amazon can acquire brands in the program within a snappy 60 days' notice. Is joining Accelerator an honor or an act of corporate submission?
Fast acquisitions can hurt small brands
The floundering Internet real-estate network Realogy entered into a partnership with Amazon recently. It hoped Amazon's market power could "energize" its brand "amid a prolonged slide in its stock price," according to the Wall Street Journal. The deal with Realogy allows Amazon to participate in the real estate market. The two companies launched a home-buying program called TurnKey, which matches potential homebuyers with real estate agents. After news of the deal spread, Realogy shares jumped Monday (July 23) to 6.46, after opening at 5.1. As we write, shares cooled and were trading at 5.6.
Partnering with Amazon in exchange for prominent ad space and on-site mentions has proven to be a saving grace for several companies. Aware of in-store sales woes, GNC launched an exclusively branded line for Amazon. GNC is hoping to amp up its online performance with the line. 
Critics argue that this model gives Amazon optimal opportunity to monopolize. In addition, brands should consider the mass retailer's history of distrust before entering into the Accelerator program.
Sacrifice homegrown marketing when absolutely necessary
For example, in 2018, hundreds of Amazon employees in the U.S. and China were found selling internal data to companies. Similarly, discovery of bots programmed to create fake five-star reviews continues to damage Amazon's reputation. 
Considering the Interactive Advertising Bureau's  finding that some 40% of all Web traffic is considered fake, it's worthwhile for companies to research the legitimacy of metrics found in Amazon's quality ranking system. The world of scamming is profitable, and it's safe to say e-commerce will never be free from skepticism.
Whether or not brands consider it good PR to manufacture for a sole retailer is contingent on the desire to remain grounded in homegrown sales tactics. There's no denying Amazon's market power. Struggling brands must ponder Amazon's intentions. Is its offer of help genuine or is it intent on dominating the corporate landscape from the bottom-up?