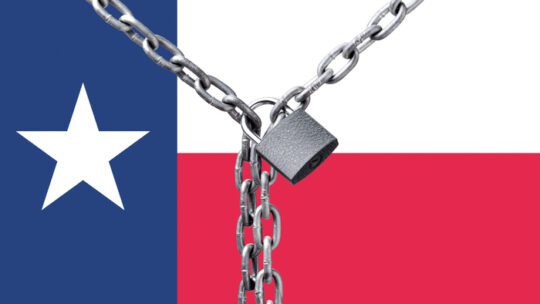 On Sept. 2, we awoke to headlines and trending tweets about Texas—not at all unusual, particularly since controversial podcaster Joe Rogan and now Elon Musk call the 'Lone Star' state their own.
But, this day was different. Texas was the target. Across the U.S., some citizens, social media influencers, Tiktoktivists, agencies and brands took aim at a Texas law restricting abortion, which went into effect Sept.1. Trending hashtags included #TexasTaliban and #RoevWade.
Austin-based Bumble was among the first brands to respond. It quickly created a fund to help women. Match, a Bumble competitor that owns Tinder, soon followed.
Garett Sloane at "Ad Age" covered the news from an agency perspective. Based on their opposition to the new law, Sloane's sources began rallying the like-minded to boycott business in Texas, particularly SXSW. Former Advertising Woman of the Year and diversity heroine Cindy Gallop gave Sloane's article a bump on social.
However, the SXSW boycott rubbed me the wrong way. In the wake of big news cycles and controversy, do purpose-driven brands and some people act rashly? Do we rally too soon and fail to see the forest for the trees?
It's more than fair for purpose-driven brands to speak out on issues aligned with their values. The slippery slope occurs when haste leads to unfair cancellations at the expense of virtue. SXSW is a strong example.
Gov. Greg Abbot, who signed the Texas abortion law, is notoriously at odds with Austin, SXSW's home. SXSW has a long heritage of giving voice to activists. Shutting an organization like SXSW seems misguided. Those opposed to the new Texas law have many more appropriate targets.
For example, Cecile Richards, a former president of Planned Parenthood, urged support for groups that make a difference. The Lilith Fund for Reproductive Equity, Planned Parenthood Texas or Whole Woman's Health are her suggestions.
Yet something tells me a headline like 'Brand A-Z Supports Planned Parenthood in Wake of New Texas Law' just doesn't have the sizzle of 'SXSW Could Face Boycotts in Wake of Texas Abortion Bill.' But, supporting certain groups could have more impact.
Moreover, couldn't you boycott Texas businesses that support Abbot and this bill? It wouldn't take long to create a long list that's more on-target than SXSW.
And, who are the most economically powerful Texans? Can they speak up? That list is long and includes names ranging from Alice Walton to Elon Musk.
The point is not to judge businesses. It is to encourage purpose-driven brands and people to fight for what they believe and exercise their freedom of speech. But, be cautious, if not, you may victimize those fighting for the same thing as you.
Lana McGilvray is founder and CEO, Purpose Worldwide. The writer's stance is her own and does not necessarily reflect the opinion of the PRNEWS staff.