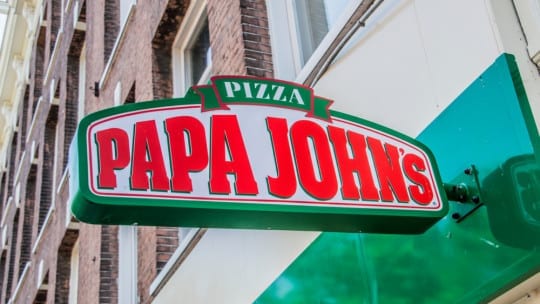 There's a PR maxim that urges brands to inject their voice during challenging times. If you don't tell your story, the maxim goes, someone else—a competitor or critics—will do it for you. And, of course, you might not like their version of the story.
But what happens when your brand and the brand's namesake are telling competing stories? For example, Papa John's Pizza International is telling its story, a bit quietly, perhaps, but so is Papa John, and he's been anything but quiet.
As you may know, Papa John Schnatter, founder of the brand that bears his name, no longer represents it. The board requested and received Schnatter's resignation as chairman earlier this summer in the wake of a PR crisis. Schnatter confirmed a July news report that he used racial epithets and made insensitive racial comments during a media-training session in May.
Soon after resigning Schnatter told media outlets he regretted doing so. It was "a mistake" to resign. The board moved too quickly and hadn't conducted a proper investigation. The training session incident was a misunderstanding, Schnatter claimed.
Poison Pill with Your Pizza?
The board moved quickly after that to insert a poison pill into its bylaws to block anyone, including Schnatter, the company's largest shareholder at 29%, from gaining a controlling interest.
Never a shrinking violet, Schnatter seems to have become angrier as a result of the poison pill. In late July he sued the company for refusing to release documents relating to his ouster. "Papa John Sues Papa John's" was the headline.
Papa (Saint) John
Returning serve and making it more of a PR story, this week the board hired marketing whiz Bozoma Saint John, late of Uber and Pepsi, and her firm, Endeavor, to create a narrative for the brand. Part of her work will include setting up diversity training for employees, which some critics see as misplaced. While diversity training never hurts, Schnatter, they argue, seems to need it more than his 120,000 former employees.
Responding with digital technology, Schnatter this week created a website, savepapajohns.com, to tell his story. He wants his company back.
"I built Papa John's from the ground up...," Schnatter writes on the site's homepage. "I love my Company, its employees, franchisees and customers. The Board wants to silence me. So this is my website, and my way to talk to you."
Schnatter then pours it on thicker than sauce atop a pizza. "I miss you all very much. More than words can express!  Papa John's is our life's work and we will all get through this together somehow, some way. I can only imagine how difficult this entire situation is on you, and I'm very sorry you all have to go through this.  Know that in every minute of every day you are all in my thoughts and prayers."
The message is clear: Papa still loves you. And if you want to see news coverage of the situation as well as the legal complaints Schnatter filed against the company, they are there for the reading.
Sales Slump
Besides sounding over the top, Schnatter's message might be misguided. The largest issue for franchisees, investors and staff is sales. They've lagged since late last year when then-chairman/CEO Schnatter blasted the NFL, which it sponsored, for failing to order its players to stand during the national anthem. Schnatter argued fans were tuning out the league on TV, and as a result weren't seeing as many Papa John's ads and were ordering fewer pizzas.
Hotter Than a Pizza Oven
More tumult. On August 18, Forbes published a damning story about Schnatter's successor, Steve Ritchie, who'd run the company for years as COO. Allegations about the company include a pervasive bro culture and sexually inappropriate behavior, among many other things. Blame was strewn on Schnatter and Ritchie, though there was some support for Schnatter in the article. Papa John's disputed the Forbes' account.
What to Do?
As Papa John's narrative and apparent inner turmoil compete with savepapajohns.com, what should the brand do and say?
Speaking generally and not about Papa John's specifically, Jim Moorhead, a senior director at APCO Worldwide, says, "Communications should focus on the company, not the former executive. Occupy the high ground and be forward-looking and positive. That will reflect well on the company and avoid inflaming the situation."
Scott Sobel, SVP, crisis and litigation communications at kglobal, agrees. "It's all about keeping the company alive and growing business," he says. "Papa John's can be respectful" of Schnatter, "but respect doesn't pay the bills" or make pizzas. The  immediate goal should be protecting the business and integrity of the brand with a "management stability plan."
 Seth Arenstein is editor of PR News.  Follow him: @skarenstein