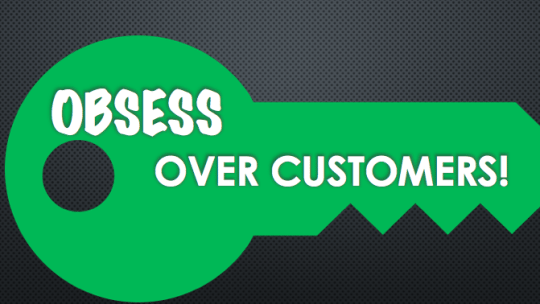 For many companies, business plans involve creating a product and then trying to figure out whom to sell it to. But it turns out that some of the most profitable companies in the world, such as Apple, Amazon and Microsoft, found success by structuring their business plan the other way around.
This is the basis of customer journey mapping—a process that involves identifying touch points and pain points in a customer's experience and analyzing how you can capitalize on these points, or create more if necessary.
What it comes down to is this: What is the customer looking for, and how can you fit your company into those wants and needs to increase engagement and brand loyalty?
Franklin Goldberg, senior director of marketing at HarperCollins Publishers, is a customer journey mapping advocate who believes obsessing over customers is the key to business success (check out his blog about this very topic here). At the 2018 Social Shake-Up Show in Atlanta, Goldberg explained the benefits of journey mapping and how to get started. Here is some of his advice:
◊ Identify your potential customers and where they are
This encompasses the segments of your market, the personas of your customers and the stages of their buying process. List out customer segments, from those who are already engaged with you—such as subscribers to your social profiles or email lists, and people who have made purchases with you before—to prospective customers and those who were previously engaged but seem to have lost interest.
◊ Determine current touch points
Where are you customers and potential buyers interacting with your marketing content? Are they solely online? Are they searching for you by name or searching for a product your company provides? Are they following your brand on social media? Are there any physical touch points, such as trade shows, phone marketing or sales visits?
By figuring out where customers are coming into contact with your company's name and mission, you can conclude if your messaging is translating to purchases or if more touch points are needed.
◊ Classify pain points
Here you can isolate any potential reasons a customer may decide to take their money elsewhere. Do they find your website hard to navigate? You could invest in some upgrades to your user interface. Do they find your costs prohibitive? See if there are opportunities for discounts or sales deals.
Once you've taken these three steps, Goldberg says, you can optimize your touch points to increase customer engagement and your profits. Make sure to set specific, measurable goals based on your data, and you're on your way to a new base of happy customers.
Follow Hayley: @that_hayley