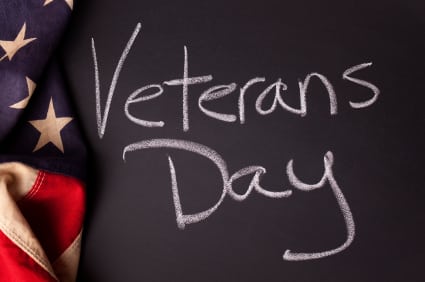 [Editor's Note: We asked PR pro and veteran Steve Manuel to offer a message on Veterans Day. We're honored that he accepted our request.]
There is a U.S. Navy television recruiting ad I use in PR classes to illustrate a point. The setting for the commercial is aboard the USS Mitscher (DDG-57), an Arleigh Burke Class warship, at sea. As the ship comes into view, it appears that there are no sailors aboard. Then they begin popping out of various hatches attending to their military duties. The Navy views it as a recruiting tool, but it's much more than just an adventure, as the slogan goes. It's about real people doing real things and sacrificing their lives to defend our way of life.
Having spent nearly 28 years speaking for and chronicling the lives of these men and women for the Marine Corps and Defense Department, I have found that there is little difference from a PR perspective between those who serve in the military and civilians in corporations.
People
The most important asset a company or a military unit has, is its people. Without good people, no matter how technologically advanced their weapons platforms or assembly lines are, they are nothing without the people who operate them. For those who have served a single tour or an entire career in the military, they operate out of the public's view. The exception is on special days, such as Veterans Day or Memorial Day or when the president calls upon them to act. And that is where military public affairs excels.
It's public affairs' job is to tell the services' story. It isn't politically motivated. The purpose is to show the taxpayer how their dollars are being spent. In addition, the goal is to keep the lives of soldiers, sailors, airmen, and Marines alive in the minds of the American public, year-round.
Veterans have unique stories. Military public affairs is responsible for getting out those stories and doing so in a proud and professional way. It is this asset Americans honor on certain days of the year. It's the same asset that military public affairs promotes on a daily basis.
We All Can Practice PR
Every American practices the art of PR when they recognize military men and women who have served. Moreover, they honor military people when they acknowledge the importance of that service.  Without the military, who would defend our way of life?
PR is about establishing and maintaining a hospitable environment between the organization and its various publics. As PR pros, we don't directly sell anything, but we create a positive environment to sell our product, be it a toaster or the sailors aboard the USS Mitscher.
Selling our military is easier than selling a toaster. In large part that is due to the high quality of the product and because it is comprised of everyday Americans willing to sacrifice for the needs of a grateful nation.
So, on this Veterans Day, practice positive PR. Honor our most valuable national asset, one that has served and sacrificed for all of us.
Steve Manuel, Major, USMC, retired, is an associate teaching professor of PR and advertising at Penn State