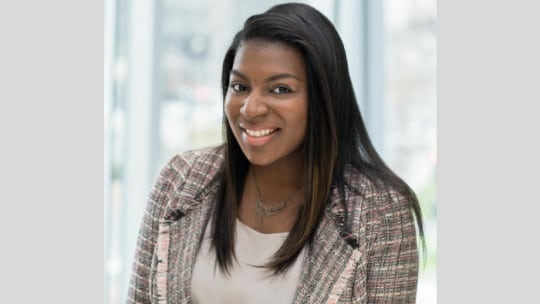 As part of a new continuing series, PR News is shining a spotlight on our community of communications professionals.
And so, today we shine the spotlight on Brittnee Long, public relations & social media manager at PwC, who attended our Social Media Summit in Huntington Beach, CA, in February 2018. Brittnee has been at PwC since April 2016, and prior to that she was an Account Director at Brunswick Group. She received a master's degree in corporate communication, integrated marketing communication and public relations from Georgetown University in 2015. Brittnee lives in the Washington, D.C., Metro Area.
My typical work day
My day starts with the news. Then, I orient around my priorities and review my to-do list. Our team works from home, so I have a number of meetings to connect with colleagues across the country. My day mostly consists of campaign planning meetings, agency meetings, reporter meetings/interviews and social media management. Also, lots of email. It ends the same way it began: with the news.
One thing that always makes me happy at work
I can always count on my teammates to say or do something to make me laugh.
The best thing I've read this year
If I'm being honest, I much prefer reading articles. Here's one of my nostalgia-inducing favorites. 
The brand (other than my own) whose work brings me joy
Netflix!
What I'm most proud of so far this year
This is personal and professional, but I had a beautiful baby boy last year. Motherhood and professional life isn't a perfect balance, but I'm really proud of how I've been able to preserve my professional passion and drive impact while being a mom.
Keep any eye out for more profiles as we continue to share the stories of the PR News community!