At its Social Media Summit in San Francisco on Aug. 10, PR News will honor Madison Dowswell of PepsiCo, Ashley Frohnert of PETA and Jessica McGlory of Jellyfish as its 2018 Social Media Luminaries. The Social Media Luminaries awards program celebrates of-the-moment social media marketing pioneers.
PR News content manager Justin Joffe will lead a panel discussion with Dowswell, Frohnert and McGlory during a luncheon ceremony on Aug. 10. Speakers from IBM, Logitech, Audubon Society, Twitter, Dropbox, Macy's, Adobe and Edelman, among other brands, will be on the agenda at the Social Media Summit.
PR News' 2018 Social Media Luminaries:
Madison Dowswell, Senior Manager of Global Digital Communications, PepsiCo
Dowswell leads the global digital engagement group at PepsiCo and is responsible for raising the digital acumen of the communications function. She and her team won a 2018 PR News Social Media Award for its promotion of the company's "Performance With Purpose" initiative, which seeks to balance environmental sustainability and good health with business growth. Dowswell and her team have found success employing paid and owned content tailored to the right audiences. Over the past year the team has broken down content to make it more bite-size and has emphasized first-person stories.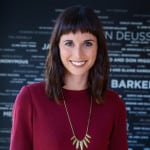 Ashley Frohnert, Social Media Manager, PETA
PETA has some of the highest engagement rates of any advocacy organization, and much of that is credited to Frohnert, who oversees the organization's presence on Twitter, Instagram, Facebook and other platforms. She's had her hand in many successful campaigns, including a viral tweet during the 2016 Super Bowl—that led to PETA trending on Twitter—regarding how many chickens are killed just so that humans can eat wings during the game. Under her guidance, PETA's social media team was named PR News' Best Social Media Team at its 2018 Social Media Awards.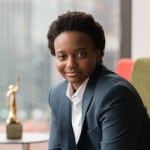 Jessica McGlory, Director of Paid Social, Jellyfish
McGlory didn't invent using influencers in paid social media but she did influence the process through her personal passion for "fandoms." With her help, an algorithm for fandoms was created, enabling social media marketers to identify and store "sub-fandom" data from social platforms including Tumblr. Her work in breaking fandoms down into approachable language for brands and consulting agencies has furthered the use of hyper-specific social audience data. Currently, Jessica is the director of paid social for Jellyfish, where she leads the strategic and activation arms of the paid social department. Her strategies and activations have garnered wins at The Shorty Awards and OMMA Awards.