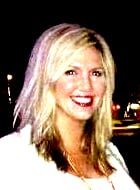 Blair Austin
Marketing Director
ILMO Products Company
@fromBlair
Blair Austin is the marketing director at ILMO Products Company, an atmospheric gas distributor and specialty gas laboratory. She launched the marketing department in 2009 and leads ILMO Products' PR and corporate communications, branding and digital strategies, market research, lead generation and marketing campaigns.
With 11 years of marketing experience, most spent in B2B, she is known for improving engagement levels and channels with which her company's B2B customers interact, to create profitable growth through relevant messaging when, where, and how the customer wants it. Her focus on this in small/medium companies has allowed her to develop effective PR strategies to meet budget and resource constraints.
Since 2010, Blair has helped ILMO win five marketing awards, with the most recent recognition honoring a non-paid PR campaign gaining international coverage. She serves on the board of the St. Louis Business Marketing Association and is a mentor within Big Brothers, Big Sisters.