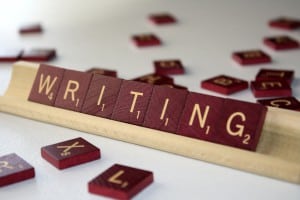 Good grammar is like wearing nice clothes for a job interview. Sure, it's important, and failing to do so can be a deal-breaker, but just showing up in a suit and tie is not going to land you the job. Similarly, poor grammar can be a turn-off for journalists, but merely demonstrating your ability to use a semicolon properly isn't going to generate press coverage for your company or clients. While we can all agree on the value of weeding out typos and adhering to stylistic conventions, in today's crowded media environment, simply avoiding grammatical mistakes isn't enough to make your PR content stand out.
In my work as a PR writing instructor, I strive to help clients write effectively—not just correctly. To increase the chances of your press release or email pitch getting picked up, tell your story well, in language that is engaging and easy to understand.
Here are seven essential elements of good PR writing that will help make your press materials clearer, more concise and more compelling to journalists and other readers:
Planning: Before you start writing, know your objectives, who your target audience is and what types of outlets you'll be pitching.
Storytelling: It's been said that good stories happen to those who can tell them. Honing your storytelling chops will make whatever you're writing—whether it's a corporate profile, a press release or a Facebook update—more engaging.
Empathy: Put yourself in the readers' shoes and focus on their interests and needs rather than yours or your client's.
Context: Help journalists—and their readers—understand the broader significance of your story and how it fits into the larger context of your industry, your community or the world.
Flow: Good writing has a rhythm that carries the reader along like a catchy melody. Pay attention to the way you transition between ideas, where you put your paragraph breaks and even the sounds of the individual words and sentences.
Structure: The way you organize a story—which ideas you present and in what order—can have a major impact on whether a reader hits delete halfway through the first paragraph or reads it all the way till the end.
Accuracy: The best writing in the world won't matter if you get your facts wrong.
Andrew Hindes is president of Los Angeles-based PR and marketing copywriting firm The In-House Writer as well as a sought-after PR writing coach and corporate trainer. He'll be co-leading a clinic on press release writing at PR News' Writing Workshop in San Francisco on Feb. 10.  He can be reached at andrew@theinhousewriter.com. 
Follow Andrew Hindes: @inhousewriter