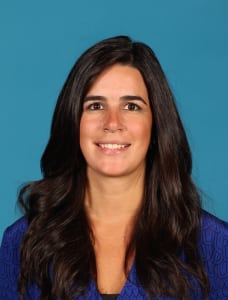 Twitter, the 140-character social behemoth, is one of the most trusted and powerful tools in a PR pro's arsenal. The 9-year-old company has so far outlived its share of competing social one-offs by offering users a simple platform that evolves alongside the conversations it facilitates. But when dealing with such an entrenched yet evolving platform as Twitter, it can be easy to fall prey to assumptions about what works and what doesn't.
Also, what works on Twitter can change depending on specific goals. The tactics used in a campaign that engages and attracts new customers may not help promote specific products or services.
Few communicators know what works in the Twittersphere better than Lauren Cochran, the director of interactive marketing and new media for the NBA's Miami Heat, and a speaker at PR News' Digital PR Conference (June 1-3 in Miami). Cochran, in her work interacting with the Heat's worldwide fan base of over 3 million Twitter followers and previously in a similar role with the NHL's Philadelphia Flyers, has learned to let go of some commonly held beliefs about Twitter. Be wary of these four notable assumptions about the platform, says Cochran:
It's about starting a conversation—Yes, you want to be involved in what people are talking about, but it's not all about starting the conversation. Stay relevant, listen to what your audience is saying and conversations other people are having and make every post count.
You have 140 characters so use them all—Shorter tweets are often more effective. It's pretty incredible how impactful a few concise words can be.
Calls to action are a turn-off—Don't be afraid to ask for responses, ask people to vote or tell fans to go click or watch content. Just make sure to make it worth their while or they may not do it again.
It's easy to repeat success—The cool thing about social media is that you learn very quickly what works and does not work. The problem is that more often than not, it works one time, and is difficult to repeat.
Follow Lauren: @lcochran
For more on how to build and maintain your Twitter presence, join PR News for the Digital PR Conference, which will be held June 1-3 in Miami. At the conference you'll hear speakers from the American Cancer Society, American Heart Association, Bright House Networks, Edelman, Finn Partners, GE, Havas PR, Human Rights Campaign, Lockheed Martin, Miami Heat, National Geographic Channel, rbb Public Relations, Ritz-Carlton Hotel Co., Rock Orange, Royal Caribbean Cruises, Toyota, USANA Health Sciences, Verizon Wireless, Walmart, Zumba Fitness.