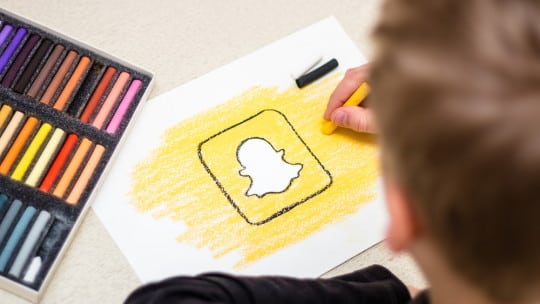 Kristy Gillentine spends a lot of time chatting about Snapchat.
As host of the popular "ChatSnap—The Twitter Chat All About Snapchat," Gillentine interviews such social media superstars as Shonduras, Brian Fanzo and Madelyn Sklar once a week to share cutting-edge tips and tricks about the platform.
While interest in Snapchat is high among brand communicators, misunderstandings still abound, she says. For instance, one of the biggest misconceptions about Snapchat is that it's a beeline to a very young audience, when in reality, more than half of new users are over 25 years old.
"The biggest mistake I see brands make is marketing their content to teenagers, and it just appears childish," says Gillentine, who will speak on the session "How to Develop a Snapchat Presence" at the upcoming Big 4 Social Media Conference, Aug. 9-10, in San Francisco. "In fact, the largest jump in users recently has been the 55-and-over demographic."
Gillentine offered the following three tips for brand communicators looking to develop their Snapchat presence.
Cross-Promote as Much as Possible
Because organic discovery is so limited on Snapchat, it's critical for brands to cross-promote their snapcode, Snapchat URL and Snapchat content as much as possible on other branded social channels.
While snaps have a shelf life of just 24 hours, you can make that content last by repurposing it. Think of Snapchat as a sort of social media headquarters for your brand if you're looking to grow your presence on the platform.
"Find ways to make your Snapchat content work harder for you," she says. "You can turn a snap into a tweet or Instagram or Facebook post, and you can take a (Snapchat) story and upload it to Youtube."
Get Involved in Community Activities
When Gillentine first joined Snapchat, she spent a lot of time exploring and asking questions before diving headfirst into the platform.
"I would recommend everybody do that when they first get on, you can learn so much about how to be creative with it," she says. "Ask people how they made certain posts and you'll find it's a very welcoming community."
The magic of Snapchat happens in the chat portion of the app, so having one-on-one conversations and getting involved in community activities will grow your presence. Sometimes you can't be afraid to get silly. For instance, popular Snapchat personality Joe Wilson started #FrozenSnapFriday, where users take a short video of themselves holding a pose, often while something is moving in the background.
"He has dozens of people send in these frozen snaps and then puts them all together in a mash-up," she says. "Getting involved in those silly things, which have no purpose other than to be fun, really helps you to get involved in the community."
---
Learn more from Kristy Gillentine at PR News' Big 4 Social Media Conference and Google for Communicators Boot Camp, which will be held August 9-10, 2017, at the Grand Hyatt in San Francisco. Brand communicators from Google, Macy's, Taco Bell, Princess Cruises and many more will discuss everything from courting influencers to SEO trends.
---
Issue Calls to Action
While something as lighthearted as #FrozenSnapFriday may not be a great fit for your brand, there are plenty of other natural entry points for companies looking to engage on Snapchat. Gillentine points to the #SweatSnap Squad, started by user Natx Wang, a community of fitness-minded users who snap post-workout selfies to motivate others to exercise.
"If you were a personal trainer or yoga studio, it would make perfect sense," says Gillentine. "It's all about finding those opportunities—or creating them yourself."
Creating those opportunities often starts with a call to action. For instance, a personal trainer named Chad Williams, known as AnthroChad on Snapchat, assigns workout tasks to his followers, and they take a snap once they've completed the task.
The main thing to keep in mind is that Snapchat is all about engagement. Posts that ask for people's help or advice on a certain topic will resonate. In fact, some of Gillentine's most successful Snapchat Stories start with a question.
"For example, I'll start by asking the audience what their biggest pet peeve on Snapchat is, and then I collect and share them and give shout-outs," she says.
Connect with Kristy Gillentine: @KrisGillentine
Connect with Jerry Ascierto: @Jascierto