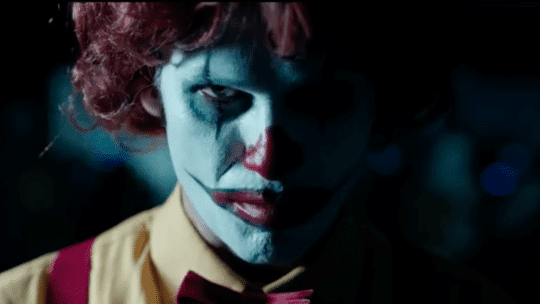 While Halloween is always a boon for candy and costume makers (and, tangentially, dentists), many brands have done a scary good job of capitalizing on the holiday this year.
Exhibit A: Burger King. Fresh on the heels of releasing an awesome anti-bullying ad, the fast-food franchise took aim at its chief rival with a little help from Stephen King's "It." In the video, a young boy is terrorized by a clown that's a mash-up of Ronald McDonald and Pennywise. Aside from the entertainment value, "Scary Clown Night" also announces that the first 500 guests who come to select Burger King locations dressed as a clown—scary or otherwise—get a free Whopper.

Netflix teamed up with Snapchat to promote Season 2 of "Stranger Things" with an impressive World Lens, a feature the platform launched earlier this year. The immersive filter allows users to travel to Joyce Byers' living room in the town of Hawkins and interact with some of its features to uncover Easter eggs. It's an impressive realization of the possibilities of the World Lens feature—marking the first time a brand has partnered with Snapchat on the technology—and offers a model for other brands to emulate. Extra credit should be awarded for the way users can discover the lens. While it's available via the traditional Snap Code, users can also access the lens by using the Shazam app whenever the show's theme song plays from any source.
Finally, leave it to a candy maker to produce compelling Halloween content, though not necessarily aimed at younger audiences. Mars, maker of M&M's, Snickers, Skittles and Starburst, produced four two-minute films (one for each of the above-named treats) that play like scary vignettes, wholly unrelated to the candy they're promoting. Each cinematic video builds in suspense to a truly spine-chilling conclusion, proving that the best marketing doesn't at all feel like marketing—and doesn't even have to mention the product it's promoting.
Follow Jerry: @Jascierto