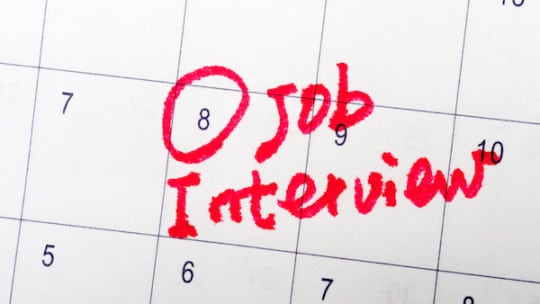 Graduates from communications programs are pouring out of schools, sending resumes and, if they're lucky enough, scheduling interviews. Peripatetic communications professionals, their spirit of adventure lifted by late-spring breezes, might also be sending resumes to the very same PR agencies and in-house communications teams.
HR pros are going to want to bring in as many qualified applicants as possible to give senior-level communicators the best possible chance at making the best possible choice. So if you're applying for a PR job and get called in to meet face-to-face with potential employers, it's to your benefit to assume that you're up against a lot of stiff competition. Armed with that assumption, you can take simple steps that are guaranteed to make you stand out from the crowd.
Why "simple steps" and why "guaranteed"? Because with so many generations in the workforce and with the confusion borne of online forums and social media habits, it's unclear what the expectations are on the part of both the hiring companies and the pool of applicants. In this confusion, it's still relatively easy to leave a good impression.
All you have to do is be a professional. That won't guarantee a job offer, but it will guarantee that you're not immediately eliminated from the competition.
Here's how to be a professional on your PR (or any kind of) job interview:
• Don't reschedule your interview for any reason other than your own sudden dire illness or a family member's sudden illness.
• Spend plenty of time on the company's website before your interview. You'll be asked what you think of the site in your interview. It'll probably be the second question you're asked, if not the first. Nobody wants their time wasted, and if the applicant is faking an answer about the company's site then the interviewer has an excuse to cut the interview short and get back to work.
• Show up at least five minutes early for the interview.
• Dress conservatively. If you notice everyone in the office is in T-shirts and jeans, you can always hang your suit jacket or blazer over the back of a chair to keep it casual.
• Try not to use the overheated phrase "this is my dream job." Don't oversell yourself.
• Don't criticize previous employers.
• Pay attention to your body language. If you're nervous you may subconsciously cross your arms or fidget with your hair/jewelry/tie.
• Speaking of hands, work on your handshake. It seems silly, but a strong handshake can help to make a good first impression.
• Make it clear that you're interested in the job at hand (rather than saying "I just want any job in PR"). Show that you actually read the job description.
• Ask for the business card of every person who interviews you, or ask for each person's email address. It's totally fine to ask the HR person afterward for somebody's email address. Which leads to the final recommendation...
• Always send a thank-you note or email to each person who spoke to you. Some applicants might feel this was appropriate five or 10 years ago—that to send or email a thank-you note is corny or phony. Others might simply feel they're above such corporate niceties. Those attitudes are all to the benefit of those who do thank others for taking time out of their schedules to meet them. Candidates get disqualified for not sending thank-you notes. This is what we really mean by "simple steps that are guaranteed to make you stand out from the crowd."
Follow Steve: @SGoldsteinAI