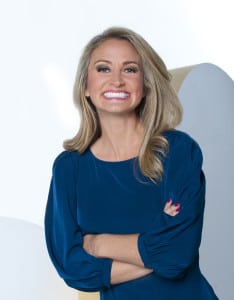 When the NuFACE Mini facial toner got a plug in the March issue of InStyle it wasn't just NuFACE's PR agency, ShopPR, that was able to leverage the coverage. The coverage benefitted several departments within the company, which markets anti-aging skin products.
For starters, the company's marketing team extracted the coverage from InStyle and handed it to designers, who, in turn, helped create a press easel that was sent to sales reps.
Both in-house salespeople and sales execs from some of NuFACE'S high-end accounts, including the Carlyle, Four Seasons and Ritz-Carlton hotels, got the message, which is being used to spark conversation with customers and prospects.
It's a relatively new approach for the San Diego-based company, which now is looking to integrate communications throughout the entire brand.
"PR is the catalyst," said Tera Valdez-Peterson, CEO of NuFACE. "One email [stemming from the InStyle item] creates a domino effect for several departments, including sales, marketing, operations and graphic design."
She added that the finance department analyzes the number of impressions or sales leads driven by media coverage to determine if earned media justifies a paid media buy.
Having a 360-degree model to capitalize on the company's media coverage is just one way that NuFACE is trying to integrate communications and tear down its business silos.
"We're moving toward non-silos and we have definitely improved in the last two years amid the need to work as a team and open the lines of communication," Valdez-Peterson said.
Case in point: The company's soon-to-launch website is a collaborative effort, rather than various disciplines working in isolation of one another.
For instance, the sales and marketing teams have been working closely with the accounting department to make sure that the website is not just a marketing tool but is designed to work well with the back end of the company.
Another facet of NuFACE's push toward becoming a flatter organization are weekly meetings where managers from every department have an opportunity to chime in and discuss challenges. Sometimes execs from Shop PR are looped in to the conversation. Several well-known brands are holding similar meetings, also hoping to get flatter. "It makes for a better culture," Valdez-Peterson said, referring to the meetings. "Working in silos makes people feel like they're on an island. If sales is doing something that operations doesn't know about, there are going to be some unwanted kinks."
CONTACT:
Tera Valdez-Peterson, tvaldez@mynuface.com
This article originally appeared in the March 2, 2015 issue of PR News. Read more subscriber-only content by becoming a PR News subscriber today.