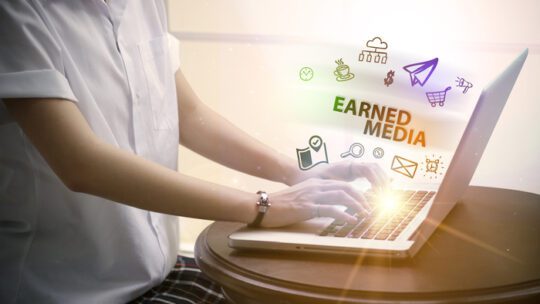 Years ago I had success pitching a notoriously difficult journalist at a weekly national news magazine. One day I asked why he took my phone calls. He said curtly, "Because you don't waste my time pitching me irrelevant stories."
While carefully vetting journalists before initiating contact will forever be the bedrock of effective outreach, there are notable shifts that every media relations practitioner should consider when recommending earned media as a campaign tactic.
The Long Game Got Longer
Securing interest in an earned media pitch is an exercise in patience. Long-lead publications generally dictate a lead time of several months. Yet that timeline now extends to weekly and even daily publications, unless your news is truly breaking.
As a result, setting expectations of those you represent is more important today, especially if there's a desire to see coverage on soft news within a specific time window.
The Spotlight is Brighter and Hotter
If we've learned anything from the Branson vs. Bezos story it's that authenticity must underpin the stories we tell. 'Facts' should and will be scrutinized.
While the overwhelming majority of PR pros are staunchly committed to ethics, those who exaggerate or stretch the truth will find it backfires easily, damaging brand reputation.
While our job is to shed positive light on organizations and brands we represent, paying extra-close attention to accuracy of data and characterizing without hyperbole is vital.
It's Not About You
If you want a story about just your product or point of view, there are plenty of avenues to reach the target audience between shared, owned and paid media.
For earned media, today's journalist wants to know how your brand fits into a larger narrative. A good PR person will paint that picture. A too sales-y or one-sided pitch is a sure turn-off.
Humanity Helps
The past 18 months turned the world on its head. Between social unrest, a global pandemic and other life-altering external influences, stories that connect back to serving the public good and public interest are sorely needed.
Even the most technical manufacturing stories or cut-and-dry new product announcements are connecting back to these external influences.
Lines Continue to Blur
There's a connection between paid and earned placement at some publications. This is so even for the most reputable outlets. More and more media relations pros are hearing that sponsorship may help sell an editorial story.
While this might change one day, a modest advertising investment may ensure editorial coverage, promotion on a publication's social channels and prominent features on its website.
In conclusion, earned media is not a quick fix, but the payoff remains. Despite the nation's love-hate relationship with the media, a year-long Pew Research Study supports earned media as powerful third-party credibility for your brand.
And 81 percent of business leaders agree that a shift in consumer priorities and needs is driving greater importance toward earned media, according to a report from the CMO Council.
In a world where we see 5,000 ads a day, third-party validation from earned media remains one of the strongest ways to be heard.
Sharon Hegarty is SVP, senior partner at Stratacomm