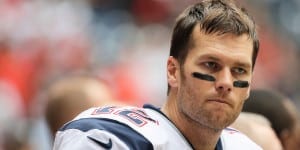 Costas Sacks Brady: New England Patriots quarterback Tom Brady could do worse than huddling with sportscaster Bob Costas for some PR advice. As anyone not living on Mars knows, Brady was suspended four games for his alleged role in DeflateGate. During an appearance on the Today show, Costas told Matt Lauer and Savanna Guthrie that Brady mishandled "the court of pubic opinion" by failing to be more candid about what he said and did in relation to deflated footballs. Costas stressed that if Brady had admitted that equipment managers may have taken his request to have the footballs inflated to the lowest point allowed by the NFL a bit too far, he would have neutralized the situation and perhaps avoided serious repercussions. Brady's legacy has taken a hit from the suspension. How he handles the situation moving forward will most likely determine whether his reputation suffers additional damage. Crisis managers no doubt are starting to line up.
---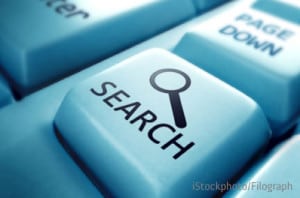 Facebook Goes for Google's Lunch: The Google gods may not yet feel a chill down their spines, but they just got stiff competition for their search-engine prowess: Facebook. The social networking giant reportedly is testing an in-app search. Users will type a search term and then a drop-down list of links will appear; the user will be able to preview what is on the websites and share the links on Facebook, NBC News reports. Others, of course, have tried to steal some of Google's lunch, but to no avail (Bing, anyone?). But Facebook seems bent on giving Google a serious challenge, particularly as it eyes mobile ad dollars. For PR pros, Facebook's move is another reminder of how important it is to stay abreast of new online tools that lend themselves to integrated communications.
---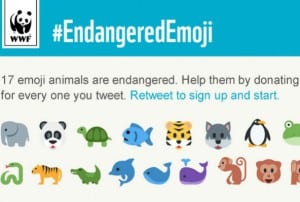 Emoji as the Message: If you follow this to its logical conclusion, it can't be good for the less-than-stellar state of PR writing. But if you want to get a message out effectively, this could be a new ticket. The World Wide Fund for Nature (WWF) last week debuted a fundraising campaign called #EndangeredEmoji. It lets people tweet any of 17 emojis representing endangered animals. The characters can be found on desktop, iOS and Android keyboards and support WWF's conservation work (see below).Every emoji tweeted is worth a donation of 11 cents, according to Mashable. Indeed, emojis—which illustrate virtually everything under the Sun—are fast becoming a legitimate PR vehicle, as the WWF campaign demonstrates.
---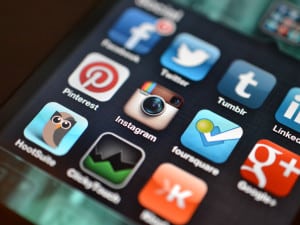 Are Social Shares Really That Social? It's one of many digital addictions that communicators tend to suffer from: social-sharing-button syndrome. PR pros just can't seem to wean themselves from social sharing, always seeking another hit. Considering the increasing clout of social channels, this isn't necessarily a bad thing for PR execs, but is it valuable? Recent data from Moovweb, a mobile experience optimization agency, shows that social share buttons practically are useless on mobile. Moovweb studied 61 million mobile sessions and found that 99.8 percent of mobile users never engage with social share buttons. The site with the highest engagement was Facebook, followed by Pinterest and Twitter. But in light of the numbers cited (or lack thereof), maybe there's something to be said about social media not being quite as social after all.
---
People Moves: Weber Shandwick tapped key hires in the agency's San Francisco office across its Creative, Digital and Corporate ranks. Jonathan Carroll was named senior VP and will lead Weber Shandwick's Digital and Creative teams in San Francisco; previously, he created and marketed digital products for Livefyre. Heather Gallegos was named senior VP in the San Francisco Employee Engagement & Change Management group; previously she was a communications advisor to engineering, marketing, operations and IT executives at Cisco Systems. The agency also hired Douglas Myers as VP of the agency's Corporate Practice in San Francisco; before joining Weber Shandwick, Myers was a communications consultant in Los Angeles, where he developed communication and branding initiatives for several financial and professional service institutions…LEVICK appointed GOP strategist Hans Klinger to the agency's issue advocacy and public affairs group. Prior to joining LEVICK, Klinger served as Chief of Staff to House Committee on Homeland Security Chairman Michael McCaul (R-Texas).
This article originally appeared in the May 18, 2015 issue of PR News. Read more subscriber-only content by becoming a PR News subscriber today.